Transnational Meeting at Stockholm University June 9 – 10th 2016
EVENT
Date:
09 June 2016, 10.30 AM
-
10 June 2016, 4.30 PM
Venue:
09 June 2016: Gula villan, Frescati, Stockholm University. 10 June 2016: Kräftriket 4A, Stockholm Un
Public Oral Defense of Master Students' Theses in China Studies.
The transnational meeting began with an overall discussion of the project among the project partners whilst the Nordnet students talked over the possibility of a net-based platform for students. This was followed by lively discussions regarding the intensive courses, cooperation with Zhejiang University, TCFL, teaching strategies and electronic resources for teaching and learning, among other things. During the second half of the transnational meeting, each of the Nordic Master students held their public oral defense of their Master theses in China Studies. After the teachers' discussion of grading, there were cheers and congratulations all round as all of the students passed! The Schedule from the meeting in Stockholm is attached below.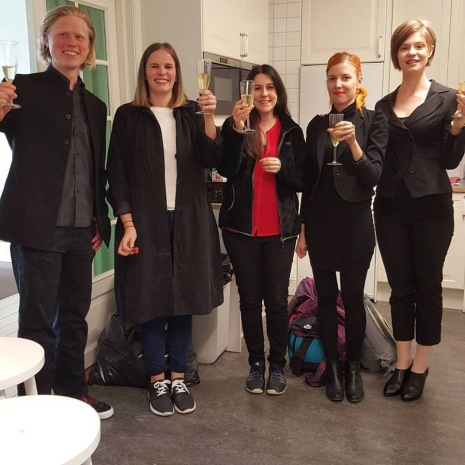 All photos by Zhejiang University and Ami Hall.
Last updated: November 22, 2016
Page editor: Snorri Karlsson
Source: Institutionen för Asien-, Mellanöstern- och Turkietstudier