Stockholm Criminology Symposium 2011
EVENT
Date:
13 June 2011, 10.00 AM
-
15 June 2011, 11.59 PM
The 2011 Stockholm Criminology Symposium took place June 13-15. The symposium which was held in the Norra Latin conference room at the City Conference Centre in Stockholm, brought together leading criminologists from all over the world, who gathered to meet and discuss their work.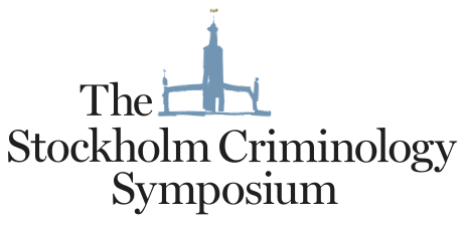 Highlights of the conference included the awards ceremony for one of the world's top criminology prizes, the Stockholm Prize in Criminology. This year's award went to the Americans John Laub and Robert Sampson.

"Laub and Sampson's research debunks the myth "once a criminal, always criminal". They show that people who come from similar situations with similar characteristics can nevertheless develop differently. It's never too late," says Jerzy Sarnecki, professor of criminology at Stockholm University and one of the two chairman of the jury.

John Laub is based within the National Institute of Justice in the USA while Robert Sampson is an academic at Harvard University. Their research marks a breakthrough in understanding how and why criminals may cease committing crimes, in association with for example, important events or turning points in life. Such turning points can be a love relationship, a religious experience or work.

Awards Ceremony took place on June 14
Queen Silvia of Sweden presented the award, worth over SEK 1 million (US$ 160 000). The award ceremony took place at Stockholm City Hall in conjunction with the conference.
About the Stockholm Criminology Prize
The Stockholm Prize in Criminology rewards efforts in criminological research or practical application of the results of research. Donors include the Jerry Lee Foundation and Söderberg Foundations. The winners were selected by an independent jury of criminologists from Asia, Latin America, North America, Africa, Australia and Europe. The presidency is shared by Jerzy Sarnecki, Stockholm University and Lawrence Sherman of the University of Cambridge. The Swedish National Council for Crime Prevention organizes the award ceremony and symposium on behalf of the Ministry of Justice.
Presentations from the 2011 symposium are available on the website: www.criminologyprize.com/extra/news/

The next Stockholm Criminology Symposium will take place June 11-13, 2012.
Last updated: July 7, 2011
Page editor: Paul Parker
Source: Communications Office