Help the library to improve its services – and you could win an iPad 2
EVENT
Date:
21 May 2012, 12.00 AM
-
03 May 2012, 11.59 PM
From Monday, May 21, researchers or students at Stockholm University can answer a short user survey about the University Library's services. The survey takes about five minutes.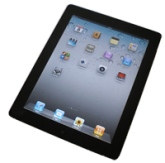 If you submit your email address you have a chance to win an iPad 2, but you can also answer anonymously. Your opinion is important for the library in to further develop and improve its services.
More information: www.sub.su.se/news/blog/2012/may/help-the-library-improve-answer-our-user-survey-and-you-could-win-an-ipad-2.aspx