Student voices, autumn 2015
Read about some of the students' impressions of the Master's programme in Asian Studies, autumn semester 2015.
Darya Tratsiakovich (specialization: Chinese)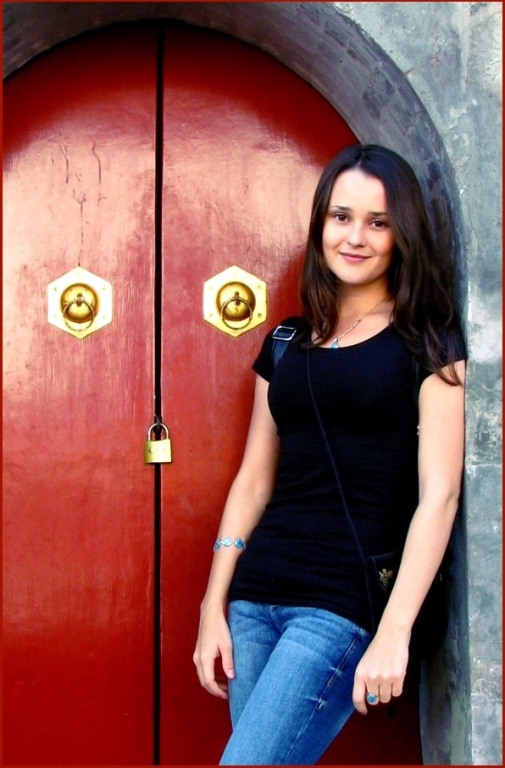 My name is Darya Tratsiakovich, I came to Stockholm in 2013 from Minsk, Belarus. In 2015 I applied for the Master's program in Asian studies at SU. I was really happy to be admitted to the studies, but, speaking frankly, I didn't know what to expect from the program. In my home country my studies were mostly related to lingustics, and I didn't get to learn much about the culture, politics and history of China and East Asia in general. When the program began, I understood how little I knew about the East Asian countries. It made me feel embarrased, but at the same time gave me a strong motivation to learn more.
During the first semester I was surrounded by great teachers, real professionals, who were eager to share their profound knowledge with us through seminars and numerous discussions. This program gave me a valuable learning experience, and after just one semester I feel that the facts I learned about East Asia before, are finally getting together, opening a new perpective for understanding the history, culture and political relations in the East Asia region. It is like putting the puzzle pieces together, getting closer and closer to a clear picture!
Pontus Nylén (specialization: Japanese)
The Master's Programme in Asian Studies gives me the opportunity to broaden my knowledge about the East Asia region as a whole, and by up-to-date country specific research articles and seminars I learn how the cultural, political and economical flows between the countries in the region affect the history, present and future. One of the first courses, Cultural Flows and Political Relations in East Asia, was a perfect start on the program. Experts and researchers from different fields and with different countries of specialization were invited to seminars held once a week. Master students from the program, master students specializing in language studies and PhD-students participated in the seminars which made them dynamic and interesting. It was an open atmosphere and everyone could contribute with their special knowledge.
The language courses, for me Japanese VI and VII, were aimed at improving the reading skills of advanced academic texts which will come in handy when writing the master thesis. The teachers have been supporting and they really want us all to contribute with our thoughts and ideas during seminars. The fact that my fellow students are specialized in Chinese and Korean creates a complementary atmosphere, where we all can get direct input from other angles and other countries' perspectives. An oasis for studying undisturbed is the Asian Library near the department building in Kräftriket Campus. Here you find lots of relevant books about the region, languages and other research material.
I chose the Master's Programme in Asian Studies because my initial passion of Japan grew into an interest of China and Korea as well when I realized have much they have in common historically and culturally. In this Program I can look at things from a wider perspective and then narrow my focus when I spot something interesting.
Last updated: December 22, 2015
Page editor: Lars Nordgren
Source: Department of Asian, Middle Eastern and Turkish Studies