Monday lecture: Demon Possession and Exorcism in early twentieth-century China
EVENEMANG
Datum:
23 april 2018 14:00
-
23 april 2018 16:00
Plats:
Aulan, Kräftriket 4A
Welcome to a monday lecture entitled "Demon Possession and Exorcism in early twentieth-century China" by Dr. Lars Laamann, Senior Lecturer in the History of China at SOAS University of London.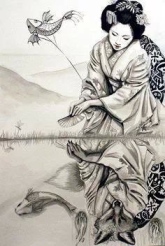 Christian missionaries from Europe and America active in China around the turn of the twentieth century took great pride in presenting themselves as representatives of a more enlightened civilisation. Part and parcel of this self-perception was the rejection of the "superstitious" beliefs and "unscientific" practices they encountered, as imagined anti-essences of their combined message of religious and material redemption. Missionaries and Christian community leaders thus proceeded to deal with the erosion of old certainties which the political upheavals of the early twentieth century had created.
Drawing on recent research, the lecture will shed light on phenomena relating to demon possession and exorcism between the end of the Taiping wars and the Japanese invasion. It will offer a typology of the popular concepts which offended Western missionaries and China's modernising elites alike, analyse cases of demonism described by Chinese and foreign Christians and will, finally, contextualise the relationship between healing and spiritualism in the concrete setting of late imperial and republican China.
Dr. Lars Laamann is Senior Lecturer in the History of China at SOAS University of London.
Senast uppdaterad: 17 april 2018
Webbredaktör: Ulrica Nordström
Sidansvarig: Department of Asian, Middle Eastern and Turkish Studies