Maritime Studies
Maritime Studies concern all types of interaction between man and sea and are thus both interdisciplinary and multidisciplinary.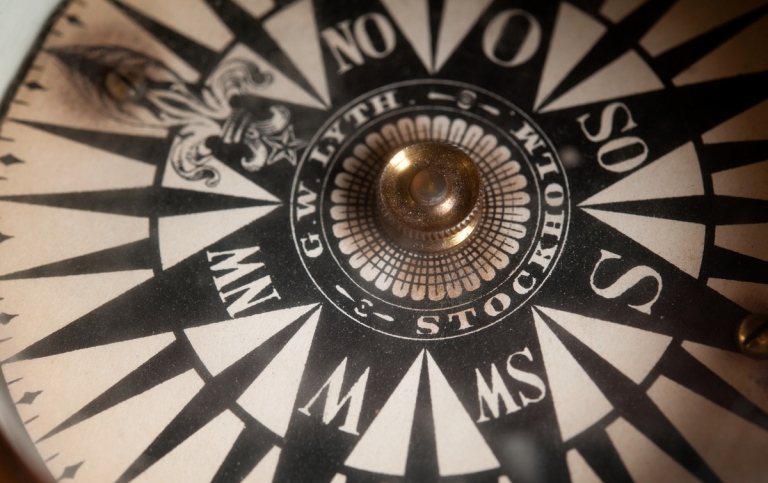 Kompass. Foto: Cecilia Nordstrand. Sjöhistoriska museet, SM 27215. Delad under licens: CC BY-SA.
The established disciplines of maritime history, maritime ethnology and marine archaeology, as well as research in the area of maritime cultural heritage—maritime law, fishing and navigation—can be considered to be within the realm of maritime studies. In addition, maritime studies also include knowledge of how man has travelled across sea, attained unique skills in shipbuilding and shipping, and how the sea, harbours and coasts have become popular places for work, leisure and pleasure.
Two specific areas that attract a major interest in popular history are naval battles and navy history. Another expanding research area is man's impact on the sea environment, which entails anything from fishing to oil extraction. Maritime studies, whether these pertain to the past, the present or the future, embody regional, national and global perspectives.