Open Networked Learning Course
EVENT
Date:
20 February 2023, 2.00 PM
-
20 February 2023, 3.00 PM
Venue:
Course start. Campus meeting
Open Networked Learning (ONL) is aimed at teachers, educational developers, learning technologists and course designers in Higher Education, who want to develop teaching using digital tools and learning environments.
The course offers the opportunity to explore and try collaborative learning in an open online learning environment with colleagues from different universities, disciplines and cultures (nationally as well as internationally).
Would you like to
Learn about how you can create collaborative and flexible learning environments online?
Learn about using Problem Based Learning in an open setting?
Extend your professional network?
Try different digital tools and methods in a pedagogical context?
Get updated on research and trends in online learning?
If yes – here's a course for you!
The ONL course design builds on open, collaborative and networked learning practices and explores how a problem-based learning (PBL) format can be utilized in an online learning environment. The course pedagogy of ONL includes openness in the educational process, self-determined learning, a real purpose in the cooperative process, a supportive learning environment, collaborative assessment of learning, and, assessment and evaluation of the ongoing learning process. ONL, as a result of using these frameworks, creates an open, collaborative and online learning environment that helps developing a community of practice that can enhance learning in personal learning networks and environments.
The workload is equivalent to 2 weeks of full time studies, 3 ECTS credits (hp). The ONL course is offered in a blended form, with 3 types of main activities under the supervision of a CeUL educational developer:
1. Participation and contribution to discussions in a PBL group
2. Regular writings of reflective blog posts
3. Participating in Webinars and tweet chats
In the PBL setting, you will study in mixed groups with learners from other institutions around the world.
In addition, participants from Stockholm University will form a Stockholm University group with opportunities to meet in real life at the university campus during three occasions. As an ONL participant you also get the possibility to enter into the ONL community consisting of educators from all around the world to share and learn from each other about how digital tools can be used to design courses for open and networked learning.
The course requirements are to follow the open course, to participate in and contribute to a PBL group, do regular writings of reflective blog posts and to write a summative final reflection on your own learning and future practice. Participation in webinars and tweet chat participation is optional but recommended. The online seminars will be recorded and you and your group decide when you will have your online meetings.

Course Outline Spring 2023
The ONL course spring 2023 starts on the 20 February, 2023 and finishes on 14 May 2023. Please visit the ONL web page for an ONL231 course overview, webinar dates and resources. Here below you find a broad course outline for the spring term.
The first course meeting is held on the 20 February at 14 -15 (Room to be announced). Dates for additional course group meetings on campus are decided within the group of course participants.
Meetings/ Webbinars
Topics

SU Course meeting:
20 Feb at 14—15

The course starts with a meeting with the participants at Stockholm University.

We discuss university specific information and possibilities for knowledge sharing on ONL. There may also be an opportunity to meet up on Zoom with other participating universities.

20 February - 26 February: Getting started.

The focus is to familiarize yourself with the ONL learning spaces. You will be encouraged to share expectations, background knowledge, experience and practice and begin to build relationships.

Connecting webinar: 27 Feb at 13—14.30 (CET)

27 February - 5 March: Connecting

During this week the focus is to connect with peers and facilitators and to form groups.

Topic 1 webinar: time to be announced

6 March -19 March: Topic 1, Online participation and digital literacies

During this topic we will explore together important literacies to survive and thrive in the digital age as learners and educators. We will also discuss online participation and your digital footprints. You will be encouraged to reflect on your digital presence and identity as well as your experience of digital consumption, communication, collaboration and creation.

Topic 2 webinar: 22 Mar at 10—11 (CET)

20 March - 2 April: Topic 2, Open Learning — sharing and openness

In this topic we will explore the benefits and challenges of openness in education. We will look at issues around copyright and in particular the open licensing of content (Creative Commons) and how this opens up new opportunities for collaborative learning and development. Sharing and reusing OER (Open Educational Resources) and the consequent development of OEP (Open Educational Practices) will also be examined. Finally we will take a look at the MOOC (Massive Open Online Course) phenomenon; the different models of MOOCs and how this affects higher education.

SU course meeting: 3 Apr at 15—16

3- 9 April: Reflection week

Half-way through the course and this week gives you time to reflect, catch up and consolidate what you have learned so far.

Topic 3 webinar: 12 Apr at 11—12 (CEST)

Topic 3: Learning in communities — networked collaborative learning

In this third topic, we will explore aspects of collaborative learning in relation to networked online spaces for learning. To interact and learn together with peers in different formats have become an integral part of student centered education. Technology offers new possibilities for interaction and forming new kinds of social networks, including learners as well as facilitators and experts – but also offers challenges, such as keeping focus on learning processes, not tools, in online environments. You will be encouraged to reflect on the meaning of networked collaborative learning and the development of learning communities in relation to PBL and building personal learning networks and environments for peer support and your informal learning.

Topic 4 webinar: time to be announced

24 April - 7 May: Topic 4, Design for online and blended learning

For this topic, we turn the focus from participation to design for learning, including scaffolding and facilitation. You will look at different pedagogical aspects to be considered when creating good learning environments using the Community of Inquiry framework. You will also discuss the concept blended learning and how to achieve the right balance for your course.

SU course meeting:
8 May at 15—16

8 May - 14 May: Topic 5, Lessons learnt — future practice

During our concluding weeks, peers and facilitators will share and reflect on learning experiences from ONL and look ahead to how this feeds into our present and future practice. What effect has the learning experience from this course had on your development of personal learning networks and your own professional practice? What were the benefits and what were the challenges? What are the next steps?

Final webinar: 12 May at 10—11.30 (CEST)
More about ONL
Learn more about the course on the ONL webbpage
Information about former iterations
For further information you are most welcome to contact us. E-mail: thasmee@dsv.su.se or ceul@su.se
Course certificate
Participants who gain a pass will be entitled to a certificate.
Registration, terms and conditions
Participation is free of charge for all employees at Stockholm University. Your application is processed within a few working days and you will receive a message through the signup system with instructions on how to complete your registration. After that your registration is binding.
In case of cancellation later than two weeks ahead of the course your department will be debited a cancellation fee of 2 000 SEK. By signing up you confirm that your registration is approved by the Head of (your) Department or equivalent.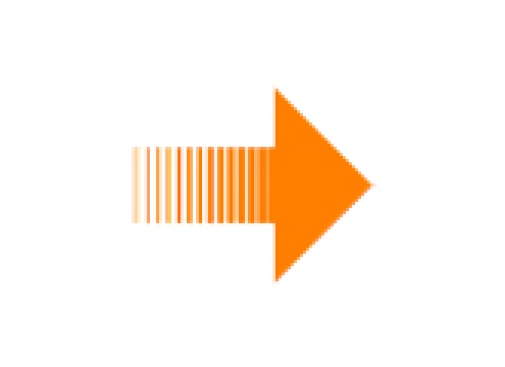 Registration is closed The course will not be offered in fall 2023.
Last updated: May 23, 2023
Page editor: Clara Fagerlind
Source: Centre for the Advancement of University Teaching