Open Networked Learning
EVENEMANG
Datum:
13 september 2018 09:00
-
13 september 2018 12:00
Plats:
Course start at Stockholm University

The next iteration of Open Networked Learning, ONL172, will start in Autumn 2018! We are preparing for another exciting course and hope you will join us.
Would you like to
Learn about how you can create collaborative and flexible learning environments online? Learn about using Problem Based Learning in an open setting? Extend your professional network? Try different digital tools and methods in a pedagogical context? Get updated on research and trends in online learning?
If yes – here's a course for you!
Open Networked Learning (ONL) is aimed at teachers, educational developers, learning technologists and course designers in Higher Education, who want to develop teaching using digital tools and learning environments. The course gives the opportunity to explore and try collaborative learning in an open online learning environment with colleagues from different universities, disciplines and cultures (nationally as well as internationally).
Centre for the Advancement of University Teaching (CeUL) offers teachers at Stockholm University to participate in the course as a continuation course on pedagogy in higher education equivalent to two weeks of full-time studies. There are only 14 spaces on the course for teachers at Stockholm University.
Participants at the ONL Stockholm University course will, under the supervision of a CeUL educational developer, attend the open course and certain specified course requirements will have to be completed.
The course requirements are basically to follow the open course; participate in a PBL group, do regular writings of reflective blog posts and write a summative final reflection on own learning and future practice.
You will study in mixed groups with learners from other institutions. Participants from Stockholm University will, in addition to the common ONL activities, also form a Stockholm University group with opportunities to meet in real life at the university campus and there will be a Google+ community with university specific information and possibilities for discussions.
The workload is equivalent to 2 full weeks, 3 ECTS credits (hp).
Schedule to be announced!
However course start is on September 13th 2018.
Date
Time
Venue
13 Sep
9-12

Course start with a face-to-face meeting at Stockholm University

Topic 1: Online participation and digital literacies

Webinar: Digital literacies with Sara Mörtsell – XX 9:00-10:00 (CEST). Webinars will be recorded.
Tweetchat: Digital literacies – XX 20:00-21:00 (CEST).

Topic 2: Open Learning – sharing and openness

Webinar: Open learning with Kay Oddone – XX 9:30-10:30 (CEST). Webinars will be recorded.

Tweetchat: Open educational practice. XX 12.00-13.00 (CEST)

Topic 3: Learning in communities – networked collaborative learning

Common course activites will be added. Webinars will be recorded.

Topic 4: Design for online and blended learning

Common course activites will be added. Webinars will be recorded.

10:00-11:30

Topic 5: Lessons learnt – future practice

Final webinar
The coming seminars and meetings during XX and XX are all online.
You are most welcome to contact ulf.olsson@su.se or ceul@su.se for more information about the ONL Stockholm University course.
Course certificate
Participants who gain a pass will be entitled to a certificate.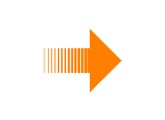 Registration, terms and conditions
Participation is free of charge for all employees at Stockholm University. Your application is processed within a few working days and you will receive a message through the signup system with instructions on how to complete your registration. After that your registration is binding.
In case of cancellation later than two weeks ahead of the course your department will be debited a cancellation fee of 2 000 SEK. By signing up you confirm that your registration is approved by the Head of (your) Department or equivalent.
Senast uppdaterad: 13 april 2018
Webbredaktör: Annika Forslund
Sidansvarig: Centrum för universitetslärarutbildning