12 steps to succeed as a teacher
EVENEMANG
Datum:
04 maj 2021 13:00
-
04 maj 2021 16:00
Plats:
Department of Education, Frescativägen 54, Floor 5 Room 2503
Welcome to a workshop on teaching and learning with Centre for the Advancement of University Teaching (CeUL).
This workshop is aimed for new seminar leaders, doctoral students or to those with many teaching hours looking for new impulses, ex: Insights into communication with students about learning processes and teaching.
Twelve steps to develop excellence in academic learning
The workshop gives you the opportunity to try with twelve steps (to be taken to succeed as a seminar teacher) on how you succeed as a seminar teacher - anchored in the latest research on teachers' significance for learning!
Twelve steps to develop excellence in academic learning. The twelve points below are intended to support successful communication with students for effective learning, according to the latest educational research.
We will practice some of the most important skills that can increase the degree of student listening and learning of your seminars.
The starting point is that regardless of the content knowledge and the academic levels of the courses, the following three sequences will determine how the learning is perceived by teachers and students.

Take position
lead [1]
show emotions professionally [2]
formulate requirements [3]
security and trust [4]
Communicate relationships
body language [5]
skills needed [6]
rethoric [7]
influence [8]
Stimulate learning processes
expert [9]
think in system 1 och 2 [10]
situation costumization [11]
listening [12]
References for CeUL Workshop 12 Steps to succeed as a Teacher
Preparation
Suggested reading before the workshop, see reference litterature below.
Write down 3-4 keywords that remind you when an instruction was a success or when you failed.
Prepare yourself by accessing the link below. http://linoit.com (access is provided when you register for the workshop)– Use a post-it and contribute some keywords that remind you of two situations.
Situation 1: A successful feature in your teaching
Situation 2: An unsuccessful feature in your teaching
Come and join us!
Time
May 4, 2021: kl. 13-16
Venue/find your way

Department of Education, Frescativägen 54, Floor 5 Room 2503

The workshop is only held if the Covid situation permits meeting on campus. If this is not possible, the workshop will be cancelled

Language
English
Workshop leader
Lena Geijer, PhD, Senior lecturer

Reference litterature

We suggest that you read the following links before the workshop:
CeUL offers workshops for all teachers at Stockholm University on a variety of teaching and learning topics. They are designed to meet the needs of both seasoned professionals and newcomers. Each session offers the opportunity to discuss shared experiences and knowledge with colleagues.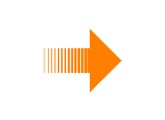 Registration
Space is limited, so please be sure to register for any workshops you wish to attend. Participation is free of charge.
Registration for the Workshop 12 steps to succeed as a teacher
Please note that the workshop will only be held if the Covid situation permits meeting on campus. If this is not possible, the workshop will be cancelled
Senast uppdaterad: 11 november 2020
Webbredaktör: Annika Forslund
Sidansvarig: Centre for the Advancement of University Teaching