A 2-part Workshop: Critical friends part 2
EVENEMANG
Datum:
22 maj 2018 13:00
-
22 maj 2018 15:00
Plats:
Room: 243. MND, Department of Mathematics and Science Education. Svante Arrhenius väg 20A.
Welcome to a 2-part workshop on teaching and learning with Centre for the Advancement of University Teaching (CeUL). This is workshop part 2.
Useful for: Inexperienced and experienced teachers who will be doing some teaching during the Spring term 2018.
Aim: Participants will
improve their skills in teaching
reflect on their teaching
give constructive feedback to colleagues
develop their professional competence through reciprocal interaction with colleagues
The workshop will initiate small groups of 'critical friends' who will observe each other's teaching and give each other constructive feedback. We will meet again on the 22th May (part 2) to talk about how it turned out. This workshop is therefore equivalent to two workshops when it comes to ECTS credits (hp).
CeUL offers workshops for all teachers at Stockholm University on a variety of teaching and learning topics. They are designed to meet the needs of both seasoned professionals and newcomers. Each session offers the opportunity to discuss shared experiences and knowledge with colleagues. Space is limited, so please be sure to register for any workshops you wish to attend. Participation is free of charge.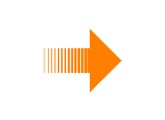 Registration
Senast uppdaterad: 22 februari 2018
Webbredaktör: Annika Forslund
Sidansvarig: Centre for the Advancement of University Teaching