Deliberate Practice - transforming a course according to evidence-based principles
EVENEMANG
Datum:
11 december 2018 09:00
-
11 december 2018 12:00
Plats:
Department of Education
The support for the effectiveness of various student activating teaching methods is convincing and growing, and certain studies point to substantial improvements in study results for particular course layouts. In this workshop we focus on such a method, called deliberate practice.
Welcome to a workshop on teaching and learning with Centre for the Advancement of University Teaching (CeUL). This is a workshop where the language of instruction is English.
Useful for: University teachers
Deliberate practice is an example of a flipped classroom approach — without video recorded lectures — in which students are given preparatory tasks for each seminar and a major part of the in-class time is devoted to problem solving in small groups. The groups are fixed throughout the course, and students are assigned specified, rotating roles. The layout has been implemented in a quantum mechanics course at Fysikum for two years now, with positive outcomes, and the method can just as well be applied within other subjects.
In this workshop we will present the research and principles behind the deliberate practice method, as well as how we chose to implement it in the quantum mechanics course at Fysikum. You will also get some hands-on experience of trying the problem solving in groups and other student activating activities included in this course layout. Finally, we will have a general discussion on the process of transforming a course from traditional lectures to a deliberate practice approach; how much time is needed, where does one start, what is good to keep in mind, are these ideas applicable in your course, etc.?
A warm welcome!
CeUL offers workshops for all teachers at Stockholm University on a variety of teaching and learning topics. They are designed to meet the needs of both seasoned professionals and newcomers. Each session offers the opportunity to discuss shared experiences and knowledge with colleagues. Space is limited, so please be sure to register for any workshops you wish to attend. Participation is free of charge.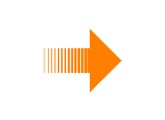 Registration
Registration for the workshop Deliberate Practice
Senast uppdaterad: 13 juli 2018
Webbredaktör: Annika Forslund
Sidansvarig: Centre for the Advancement of University Teaching