Utilizing digital resources to enhance teaching and learning
EVENEMANG
Datum:
15 april 2019 09:00
-
15 april 2019 12:00
Plats:
Department of Education, Frescativägen 54, level 5, room 1511
Welcome to a workshop on teaching and learning with Centre for the Advancement of University Teaching (CeUL).
Let us explore the digital world together!
This workshop is aimed for university teachers who are involved in teaching within any specific subject, or course leaders to who are responsible for course plans in any specific subject.
This workshop has a two-fold aim
(1) Providing the conceptual background of teacher professional knowledge and how the use of digital resources can enhance teacher professional knowledge.
(2) Giving a hands-on experience on planning a lesson with the utilization of digital resources in teaching.
Expectation
Participants will develop their ability to develop lesson plans with the utilization of digital resources in subjects. ​
It is a 3-hour workshop including four activities of
(1) an introduction of the workshop and the related conceptual background and examples which show how digital resources can enhance teaching and learning,
(2) an hands-on activity for the participants to search for digital resources via Internet in pair (or in group, which depends on the number of participants) and conduct a lesson plan presenting how the digital resource will be used in the specific lesson to enhance teaching and learning for a specific objective of learning,
(3) the participants will share their lesson plans with the entire group of participants, and
(4) a final discussion and also the workshop evaluation.
CeUL offers workshops for all teachers at Stockholm University on a variety of teaching and learning topics. They are designed to meet the needs of both seasoned professionals and newcomers. Each session offers the opportunity to discuss shared experiences and knowledge with colleagues. Space is limited, so please be sure to register for any workshops you wish to attend. Participation is free of charge.
Welcome to register for the workshop!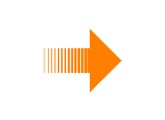 Registration for the workshop Utilizing digital resources to enhance teaching and learning
Senast uppdaterad: 7 december 2018
Webbredaktör: Annika Forslund
Sidansvarig: Centre for the Advancement of University Teaching