Help your class to explore the oak: hidden connections in a changing world
An oak is a living thing. But look closely, and you'll see that it is also home to a whole community of smaller living things. Researchers from SLU and Stockholms University have worked together with a nature educator to create a short animated film and a booklet with exercises. We hope that you can use this material to take children on the journey of this amazing world within a world.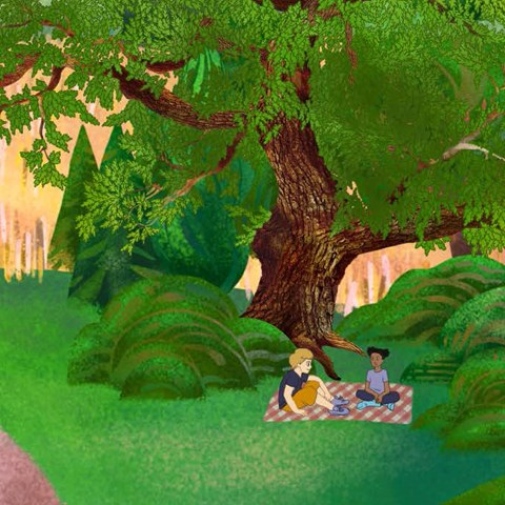 Observe how an oak and its inhabitants change with the seasons

Learn about how Earth's changing climate is impacting this community

And discover some ways you can make a difference in tackling this big challenge
The booklet with information and exercises: The oak: hidden connections in a changing word
Teachers guide: The Oak: hidden connections in a changing word
The material can be used for biology lessons but is relevant also for many other subjects like art and mathemathics.
Nature educator Anna Barr has created the booklet together with Tomas Roslin at SLU and Ayco Tack at Stockholm university. The film was produced together with Ecomotion studios.
Last updated: June 26, 2019
Page editor: Amanda Gonzalez Bengtsson
Source: Department of Ecology, Environment and Plant Sciences