Nitrogen fixing symbiosis: how do cyanobacteria and mosses communicate?
Background
The symbiosis between feather mosses and cyanobacteria is essential in the nitrogen poor boreal forest ecosystems. The boreal forest is one of the largest terrestrial C storage on Earth and have a tremendous effect on the C and N global cycling, where the productivity is largely dependent on the cyanobacterial nitrogen input.
Recent findings show that the cyanobacterial community is important for the input of nitrogen into the ecosystem as seasonal nitrogen deficiencies result in the increase of symbiosis between cyanobacteria and certain bryophytes. Of late our group has focused on the research concentrated on the cyanobacterial partner where genes and proteins is presently being identified due to the presence of the host. However, to get a deeper understanding of the interaction between the symbiosis of cyanobacteria and mosses, the signalling from the host must be ascertained.
To address this question we are am utilising Physcomitrella patens, an established model organism with a sequenced genome, and Pleurozium schreberi a feathery-moss living in the boreal forest as the host bryophytes.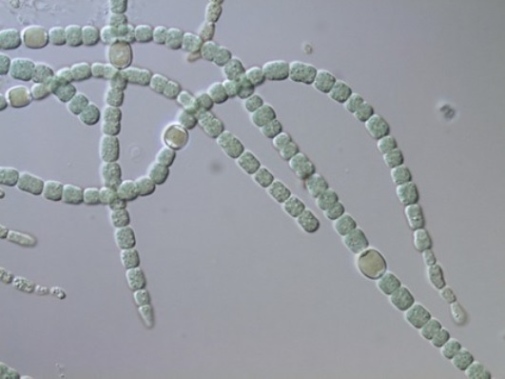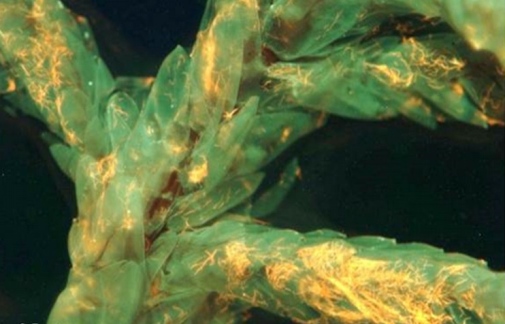 Questions
Which genes/pathways are involved in the symbiotic pathway in Moss?
Can knocking out one of those genes/pathways cause a defect or enhancement to the symbiosis?
Will the P. patens CRISPR-Cas9 experimental method be compatible in P. schreberi?
Are P. patens and P. schreberi comparable during symbiosis?
Can we manipulate the nitrogen rates to cause a significant difference during regular growth?
Which metabolite(s) signal the cyanobacteria for the initiation of symbiosis?
Methods
●Tissue collection for metabolomic study
●DNA extraction
●RNA extraction
●Colonization experimentation
●PCR, qPCR
●Cloning (CRISPR-Cas9)
●Monitoring and assessment of mutants (CRISPR-Cas9) and previously produced P. patens
mutants
●General bioinformatics and phylogenetics
Symbiotic interaction
Contact information
Duration: 20 weeks
Ulla Rasmussen: ulla.rasmussen@su.se
Eric Pederson: eric.pederson@su.se
Location: Department of Ecology, Environment and Plant Sciences
Svante Arrhenius vag 20A, Stockholm University
Last updated: October 9, 2018
Page editor: Amanda Gonzalez Bengtsson
Source: Department of Ecology, Environment and Plant Sciences