Anna Linderoth successfully defended her thesis
On Thursday 7 September Anna Linderoth defended her thesis in economics.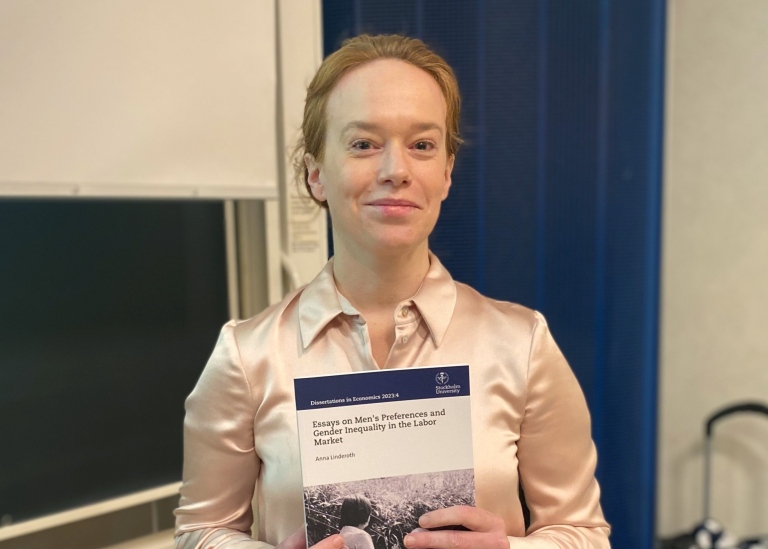 Anna Linderoth at the defence. / Photo: Anneli Eriksson
Toumas Kosonen at the VATT Institute for Economic Research, Helsinki, acted as opponent.
About the thesis
The thesis, Essays on Men's Preferences and Gender Inequality in the Labor Market, consists of three essays analysing gender inequality in the labour market.
Last updated: September 7, 2023
Source: Department of Economics