Drylands: complex ecosystems under increasing climatic and anthropogenic pressures
Drylands cover 40% of the land surface and host more than two billion people. These complex ecosystems are adapted to water scarcity, but increasing aridity and anthropogenic pressures are undermining dryland ecological functioning and capacity to provide essential ecosystem services.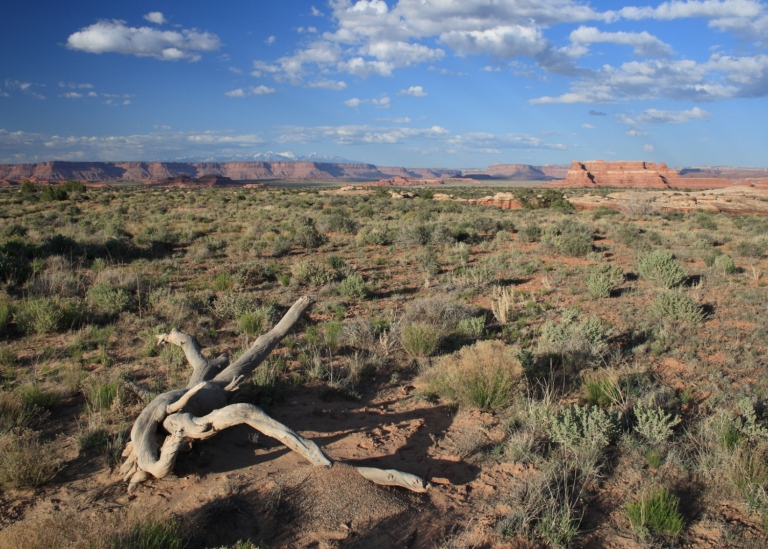 Stefano Manzoni, associate professor in eco-hydrology at the Department of Physical Geography, Stockholm University, co-authored a review article in Nature Climate Change on recent advances in the study of dryland productivity and major outstanding debates on dryland responses to environmental changes.
"Drylands are incredibly diverse and respond to precipitation quickly and often in dramatic ways, including large pulses of CO2 emissions or rapid vegetation re-growth after a dry period. This variability in space and time makes them hard to monitor and predict, but also fascinating to study, says Stefano."
International team work with diverse expertise
The review was led by Prof. Lixin Wang, a hydrologist in the IUPUI School of Science, Indiana University, US, in collaboration with a small, but diverse group of internationally recognized researchers, including Dr. Wenzhe Jiao (MIT, US), Dr. Natasha MacBean (Western University, Canada), Dr. Maria Cristina Rulli (Politecnico di Milano, Italy), Ass. Prof. Stefano Manzoni (Stockholm University, Sweden), Dr. Giulia Vico (SLU, Sweden), and Prof. Paolo D'Odorico (University of California, Berkeley, US).
The complexity of dryland dynamics
In the review article, Wang and co-authors break down the complexity of dryland dynamics and provide an in-depth discussion on the outstanding dryland debate regarding whether drylands are expanding under a warming climate, what are the key drivers of shifts in dryland vegetation, and the importance of hydrological processes regulating dryland ecosystems. The review article also discusses dryland agriculture, grazing, and land use change in drylands under the current and future climates.
Holistic approaches to dryland management
Going forward, Wang and co-authors suggest prioritizing holistic approaches to dryland management, accounting for the increase climate and anthropogenic pressures, and the associated uncertainties in the observation and prediction of dryland productivity.
Read more in the scientific article in Nature Climate Change
Contact
Stefano Manzoni
E-mail: stefano.manzoni@natgeo.su.se
Last updated: November 10, 2022
Source: Department of Physical Geography