Find us
This spring we still have our visiting address in Frescati Hage, in north east Stockholm. But late in the summer of 2021 we will move into a completely new campus half a mile across the road, in Albano.
But for now our visiting address is Frescati Hagväg 8, 9 A, 12, 14 and 16 A.
Due to the pandemic you should always check that you have someone to meet you before coming, since the buildings are currently closed 24/7.

To come and visit the department we recommend the following buses: 50, 639, 670 and 676 (all stopping at "Universitetet Södra"), but also bus 540 (stopping at "Universitetet Norra"), and the local railway Roslagsbanan (stopping at "Universitetet") and the underground (stopping at "Universitetet") will be fine. Then you will also get a 10-minute walk to invigorate your spirits!
Find your best route using public transport by SL
A short guide to our buildings
Frescati Hagväg 8
This is the main building for students, with student administration and lecture halls etc. In the southern extension of the building, on ground level, there is a student lounge called The Lion's Den or "Lejonkulan".
On the 4th floor the researchers of the Division for clinical psychology have their offices.
Frescati Hagväg 9 A
This building is in the centre of Frescati Hage and this is where you will find the Gösta Ekman Laboratory and most of the researchers of the Division for perception and psychophysics.
Frescati Hagväg 12
The Stockholm University Psychological Clinic is housed in this building.
Frescati Hagväg 14
Sometimes called the Researchers' house, this is where most research divisions belong, but you will also find the Head of department, the human resources group and economy administrators, as well as some laboratories in the basement.
Frescati Hagväg 16 A
This is where the Stress Research Institute is situated, at the far end of our little campus.
Moving to Albano in 2021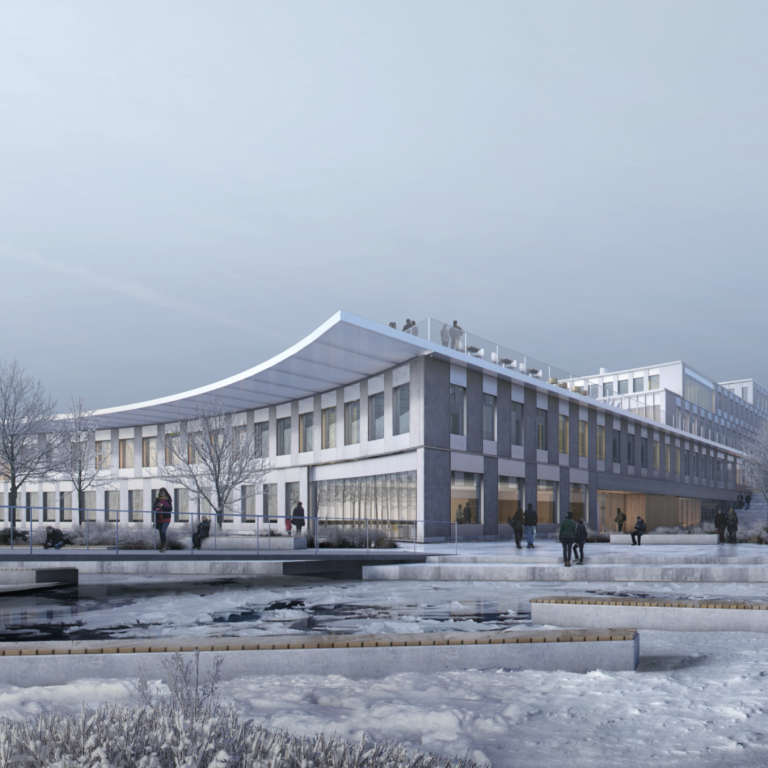 In early August 2021 the department will move to a completely new campus in Albano, half a mile across the road. From being scattered over several buildings in Frescati Hage we will gather on a few floors in this fancy building.
Last updated: April 22, 2021
Source: Department of Psychology