Studenthuset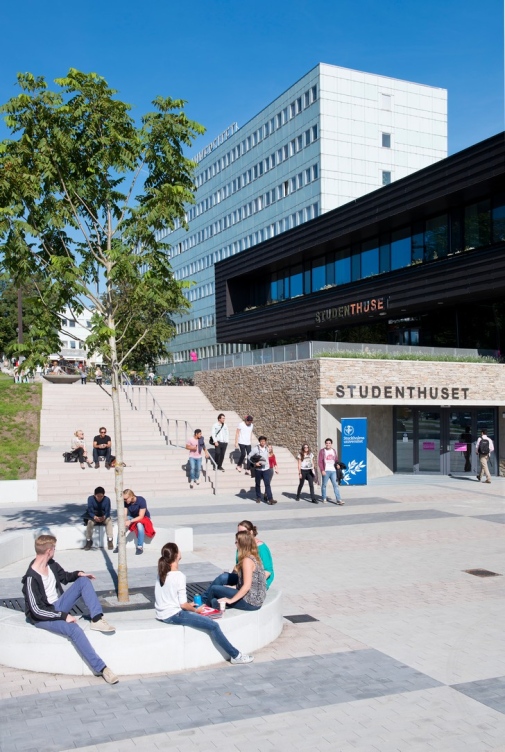 Address: Universitetsvägen 2B, Directions: Studenthuset is situated next to Södra huset (house A).
History
Studenthuset was built in order to create a meeting place for students and was originally an idea by the Stockholm University Student Union. Studenthuset, which is a sustainable building, has been designed by Erséus Arkitekter and is accessible for people with disabilities.
The building consists of two parts, the Alfa house and the Beta house, and it was opened in August 2013.
Fun facts
The group study rooms in Studenthuset have been named after people and a fund connected to Stockholm University. In each room you can read some quick facts about them; Ruth Sävhagen, Sonja Kovalevsky, Eugen Warming, Karin Kock-Lindberg and Decemberfonden.
What you find here
Communal areas (on floor 2)
Ekosalen and Galleriet - This is where Career Services and the Study Skills unit hold lectures and seminars. Ekosalen is equipped with a hearing loop.
Group study rooms
Microwave room
Resource rooms
Study places (for group work as well as individual studies)
Rest room and breast feeding room
Student Services
Sign Language Interpretation