The construction of the Universitys new service desk is now started
Next to the Stockholm University Library in Södra huset, floor 4, the construction of the Universitys new servicedesk has now begun. The work will cary on in to the autumn and will open in the enda of the year 2018/2019.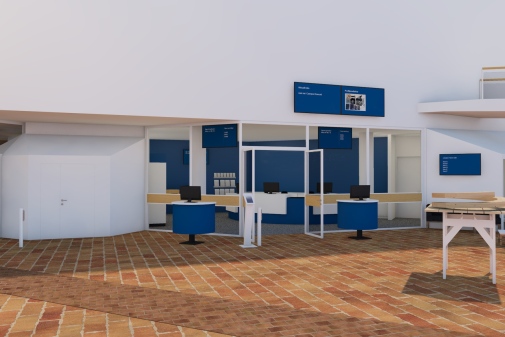 The Universitys new service desk aims to be a natural physical location to assist local and housing-related issues to employees, students, international students and visiting researchers.

The Property Management Office two existing reception functions on B3 (Sektionen för lokalservice reception in Södra huset room B379 and Sektionen för säkerhet key expedition in Södra huset room B371) will close and be co-located in the new service desk. With it's new location, the service desk becomes more visible and therefore easier to find than the two existing disks on B3. The merger of today's two existing disks provides a combined function and thus a more efficient and better service regarding property, service and security issues.

Additional information about the service desk will be available in the autumn.