Discover the hidden treasures of the university!
EVENT
Date:
18 November 2019, 12.00 PM
-
18 November 2019, 7.00 PM
On November 18, we celebrate the European University Heritage Day (established by the European University Heritage Network) by opening our treasure chest. Take part of a guided tour in English at Spökslottet and visit the University's collections.

Participating in the event is a way for Stockholm University to showcase our academic and cultural heritage.
You will have the opportunity to visit four of our collections. There will be staff members present to tell you more. The event is free of charge. The following collections are open for viewing:
Zoological study collection, Arrheniusväg 18 B, plan 2, rum D236.
Open from 16-18.

De Geer Museum, Geochronological Museum in the Y-house in the House of Geosciences, room Y004 (basement). Open from 16-18.

Osteological collection, Archeology. Lilla Frescativägen 7. Open from kl 16-18

Latin America Library Collection, Universitetsvägen 10 B, (house B, plan 5). Open from 12-16.
Tour of the art collections in Spökslottet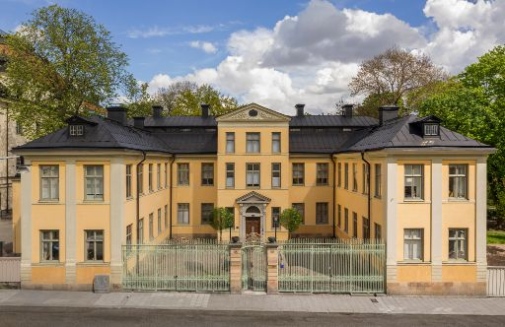 Welcome to gain insight into our shared historical heritage through guided tours thatfocus on the University's history, historical environment and experience one of the country's finest art collections. The tours in Spökslottet are only for employees at Stockholm University. Pre-booking is required.

Location: Spökslottet. Guided tour in English starts at. 17.00. Gather in the courtyard inside the iron gates towards Drottninggatan 116. Drop in 10 minutes before the show starts. The shows lasts for 45 minutes.
Click here to sign up for guidance in Spökslottet.
Limited number of places, so be the first to sign up! The event is free. If you are unable to attend then email camilla.hjelm@su.se.
Warm welcome!

Last updated: November 12, 2019
Page editor: Daniel Axelsson
Source: Samverkansavdelningen