Pontus Frithiof offers snacks and food at Accelerator
A menu inspired by the French kitchen with a focus on quality and sustainable production. That is the direction of the new Accelerator café by Pontus Frithiof, set to open in Accelerator's foyer at Frescati in tandem with the inauguration of the art gallery.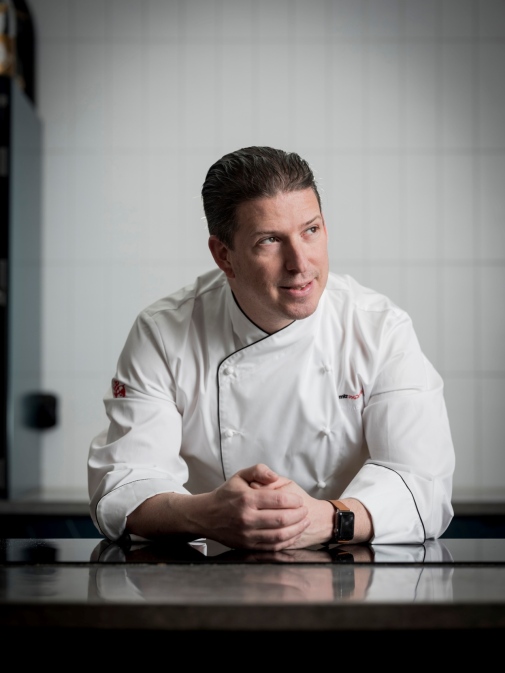 "We will be serving breakfast and lunch all day right from the start. There will be some healthy options, from properly made salads with inspiration from France, to some not-so-healthy pastries and plenty of other goodies," says restaurateur Pontus Frithiof, who runs the business and has previously opened restaurants such as Pontus Frithiof in the Green House and Pontus by the Sea.
Accelerator café by Pontus Frithiof will be located in the foyer of Accelerator's art gallery near the subway at Frescati.
"For us, the primary characteristics of Accelerator as a whole are high ambitions and a strong will. This means that we must maintain high standards and be available for both visitors and all the guests at the campus, whom we hope will make it a natural part of their day to come visit us. Often!"
The café will be serving breakfast Tuesday to Friday from 07:30.
"Right from the start, there will be delicious coffee, healthy smoothies, sandwiches from our own bakery with a variety of fillings, Turkish yoghurt with honey and nuts, as well as juices. Just to name a few options. The selection will continue to grow as we move forward."
Stockholm University is leasing the venue to Accelerator café by Pontus Frithiof.
Accelerator café by Pontus Frithiof is open:
Monday – Tuesday 07:30 – 18:00
Wednesday 07:30 – 20:00
Thursday – Sunday 12:00 – 18:00
Breakfast will be served Tuesday to Friday from 07:30