Welcome activities
EVENT
Date:
24 August 2019, 9.00 AM
-
24 August 2019, 5.00 PM
Venue:
Frescati campus
The information below corresponds to the Welcome activities arranged at the beginning of the current Spring semester 2019. The coming Welcome activities will start on August 24, 2019 and end on September 2, 2019. The program will be updated in this page as soon as it is available.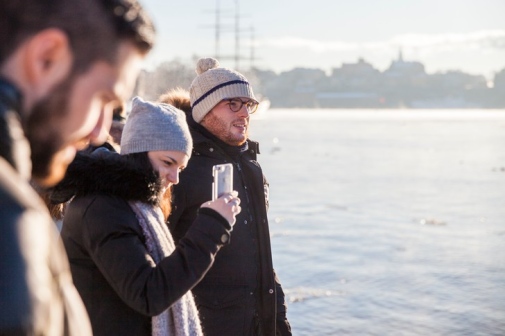 The Welcome activities is what we call the period designed to assist you as a new student and introduce the university life for you. The attendance is optional so do not worry if you miss some of the Welcome activities, Guided Bus Tour or Orientation Day. You can always catch up!
PROGRAM
From January 20 to January 28, 2019
The International Office together with the Stockholm University Student Union, the Stockholm University Library and the Academic Writing Service arrange Welcome activities for you!
Sunday January 20, 2019
Arrival Day 12:00 to 22:00
The Arrival Day for international students consists of three events: the Welcome teams at Arlanda airport, the Arrival Shuttle Bus Service from the airport to our campus and the Arrival Service at Studenthuset.
Monday 21 January, 2019
Tuesday 22 January, 2019
Orientation Day 16:15 to 19:00
The Orientation Day for international students is designed to provide you with practical advice on a wide range of subjects, such as student e-mail account, opening a bank account, student health care, Swedish language courses, student union activities and preparing for study.
Wednesday 23 January, 2019
Thursday January 24, 2019
Friday January 25, 2019
Saturday 26 January, 2019
Monday January 28, 2019
Interviews with international students
You can watch interviews with international students from previous Orientation Days.
Key pick-up
Information for those who will receive housing via Stockholm University Housing Office can be found information about key pick-up here.
Quick guide to "A smooth start"
More information about how to get a smooth start at Stockholm University please read our check list for Spring 2019.
Welcome to Stockholm University!
The Å, Ä, Ö of studying in Sweden from Sweden on Vimeo.