Meeting international students in Singapore, Istanbul and Shanghai
Meeting students who are interested in studying with us is one of our favourite activities during the year. Stockholm University participated in three education fairs during this autumn to meet prospective international students, and to inform about our study programmes in English.
Held in Singapore, Istanbul and Shanghai, many students we met showed a major interest for coming to Sweden and Stockholm University to study. Questions students asked spanned from what specific programmes we offer and what they may be eligible for, to what student life in Stockholm is like.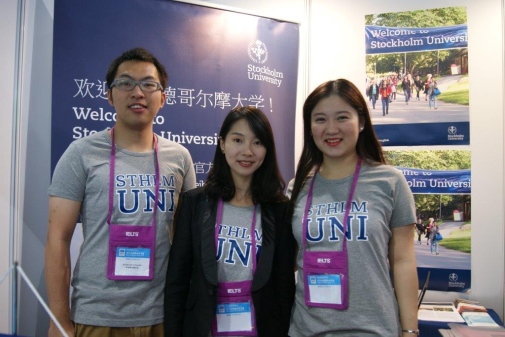 At each event, Stockholm University alumni provided excellent help in assisting us at the booth to give a full picture of what it is really like to study in Stockholm and at our university.
"Meeting students in their home countries is one of the best parts of our work. Some questions reoccur at the same time as each person is on his or her own individual career journey, about to make an important decision. Everyone here is looking for a programme that fits their interest and that will lead towards their desired future career. We are here to help them find that programme at our university and to make them feel that Stockholm University is the best place for them to continue their studies", says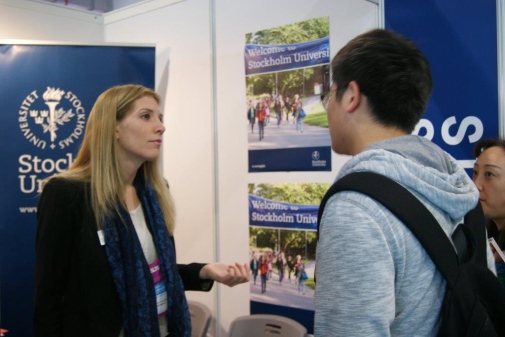 Tina Larsson, International Officer at Student Services and part of the team who represented the University at the fair in China.
The Study in Europe Fair in Singapore was organised together with the Swedish Embassy and the European Union Delegation to Singapore on 10 October 2015. The QS World Grad School Tour in Istanbul was held on 17 October and attracted more than 2000 students who were targeting studies abroad. The China Education Expo comprises fairs in four cities in China and attracts more than 60 000 students each year. Chinese students is the largest number of fee paying students at Stockholm University and we visited the fair in Shanghai 31 October to 1 November for the fourth time in a row.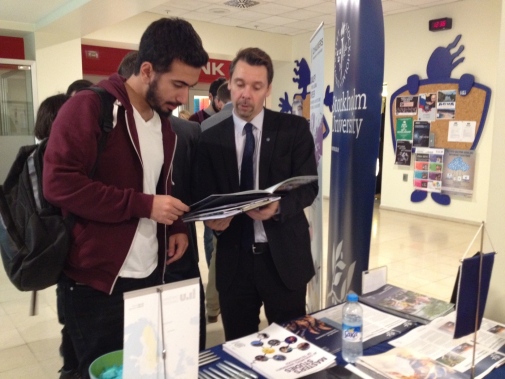 ​Thank you to all who visited our exhibition booths, we hope to see you in Sweden next year!
Pictures from each fair are available on our Facebook page:
Last updated: December 3, 2015
Page editor: Helene Komlos Grill
Source: External Relations and Communications Office