Meeting students in London
Stockholm University recently joined the QS World Grad School Tour in London to meet prospective students interested in studying a master's programme in Stockholm.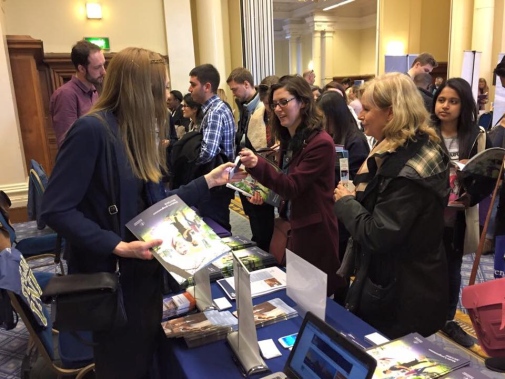 Students from United Kingdom and other coutries, currently studying in London, attended the education fair to learn more about studies abroad. Many showed big interest into coming to Stockholm to study at the master's level.
Advice and support to students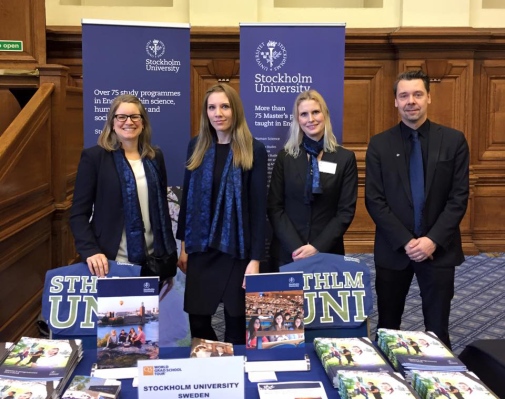 "Meeting students and help them find an education which will be an investment for their career and future life is always interesting and rewarding. We hope that our staff can provide support and advice in order to make it easier for the students to take the important decision to study abroad", says the team members who represented Stockholm University.
Study programmes in English
Stockholm University offers more than 75 master's programmes taught in English within within science, the humanities, social sciences and law, and all study programmes are free of charge for students coming from countries in the European Union (EU) and the European Economic Area (EEA), and Switzerland.
Some programmes are open for application from 15 March to 18 April, but the main application period starts in October with the deadline of 15 January the following year.
More information
Pictures from the edcuation fair in London
More about studying at Stockholm University and study programmes
Last updated: March 10, 2017
Page editor: Helene Komlos Grill
Source: External Relations and Communications Office