Farewell Fika for international students
EVENT
Date:
09 January 2019, 1.30 PM
-
09 January 2019, 2.30 PM
Venue:
Galleriet, level 2, Studenthuset
Stockholm University and the Stockholm University Student Union would like to take the opportunity to thank you for selecting Stockholm University as your study destination.
To all exchange students and pending international graduates at Bachelor and Master level. Soon your period at Stockholm University is coming to an end. So therefore we would like you to join us to celebrate your time as a student at Stockholm University.
When: Wednesday, January 9, 2019 13:30-14:30
Venue: Galleriet, level 2, Studenthuset (just beside the Infocenter)
Map of Campus Frescati can be found here.
Program
13:30-14:00 A Thank You address to the students by the International Office, External Relations and Communications Office and Stockholm University Student Union.
14:00-14:30: ''Fika'' time
Speakers
Adriana Jimenez- International Coordinator
International Office
Philip Mack, Jade Silfverling and Gustav Bartoldson Stönner- International Student Coordinator
Stockholm Universty Student Union
Anna Niva- Project Coordinator, Alumni Relations
External Relations
To attend, you should follow the instructions in the invitation from Stockholm University. If you have not received the e-mail invitation, please e-mail exchange@su.se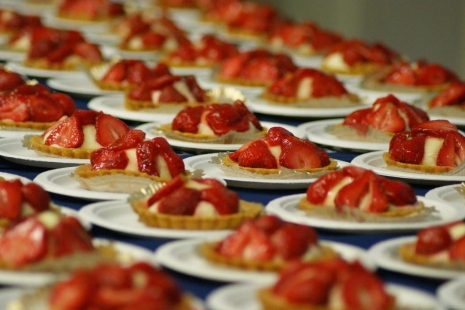 Last day to register is the 2nd of January, 2019 12:00 (noon).
See you there!