Stockholm University tops ranking in educating employable graduates
The 2017 Global University Employability Ranking ranks Stockholm University first in Sweden and 59 globally, which puts the University among the top 100 and first in the Nordics for educating work-ready graduates.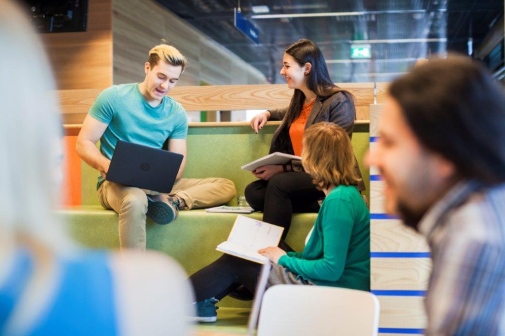 Stockholm University ranks first in Sweden and in the Nordics
Out of all Nordic and Swedish universities, Stockholm University ranks first at 59 with University of Copenhagen second (73) and Lund University (76) third.
The California Institute of Technology takes the first place of the worldwide ranking, followed by Harvard University and Columbia University. Overall, the top ten list includes seven American universities, one British, one German, and one Japanese university.
150 best universities for delivering work-ready graduates
The Global University Employability Ranking, which ranks the 150 best universities for delivering work-ready graduates, is based on survey results of CEOs in international companies, which most of them had work experience of at least 10 years. The responders indicated that qualities like experience, specialization, and multilingualism define the eligibility of a candidate, but also soft skills are appreciated. Most employers agree that the candidates' employability is not only dependent on the reputation of the institution they graduated from, but also on their achieved job-related skills. However, when recruiters have to choose from a large number of applicants, graduates from prestigious universities tend to get preference.
More information
The survey has been carried out over the past years and is published by the Times Higher Education (THE).
Last updated: August 15, 2018
Page editor: Helene Komlos Grill
Source: External Relations and Communications Office

Stockholm University ranking news