New research changes the image of the typical computer gamer
The image of the computer gamer as a young male loner who spends hours playing computer games with strangers around the world, is not true, according to a new dissertation in sociology from Stockholm University.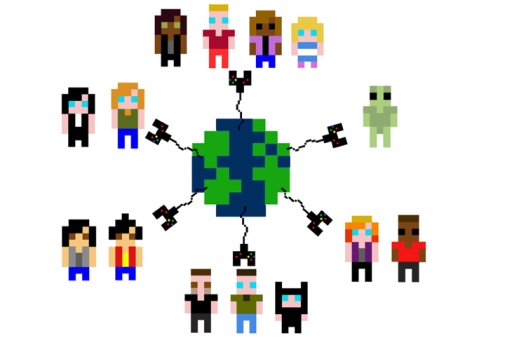 Illustration: P.B Holliland
Gaming used to be seen as an activity primarily for children and young people, but during the last decade this has changed. Today, both young and old people, men and women play a wide range of different computer games. In her dissertation, Lina Eklund, a researcher at the Department of Sociology at Stockholm University, has examined how people use computer games as a way to socialize with other gamers both online and in real life.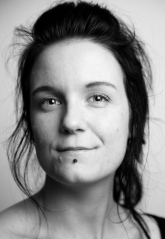 Lina Eklund, researcher at the Department of Sociology.
"We create a social world when we play games with each other, whether we play traditional board games or digital computer or video games," says Lina Eklund, who specifically studied the importance of gamers' experience of social gaming and the underlying material and social structures that limit or support social gaming.
Computer gaming is not anti-social
Today, over 40 percent of the Swedish population from twelve years upwards play some sort of digital games and over half play together with others. The most common opponents are friends, followed by family members and then strangers over the internet.
"To play digital games with family members is in other words a common activity, which makes us question the media image of lonely teenagers who play over the Internet," says Lina Eklund.
Easier to play with family and friends
The dissertation focuses on how people play with others and make use of digital technology in their everyday lives. One of the most important results of the study is that players experience their digital gaming in different ways depending on who they play with. Family members and friends are seen as more valuable to spend time with and they are also easier to work with than strangers. Gaming with strangers is perceived as difficult to organize because strangers have different rules, norms and ideas of how to play, although digital gaming is partly regulated by predefined rules.
"This means that digital gamers prefer playing with other gamers who are similar to them in various ways, for example in that that they speak the same language or have young children, to facilitate the social aspect," says Lina Eklund.
For further information,
Lina Eklund, a researcher at the Department of Sociology, Stockholm University, Tel +46 (0)8-16 20 02, mobile +46 (0)703-31 81 83, e-mail lina.eklund@sociology.su.se