EU grant to Stockholm University for Coronavirus Research
Stockholm University has been granted research funding from the EU to develop antiviral treatment for the new coronavirus. The project is led by Anna-Lena Spetz, professor of immunology at the Department of Molecular Biosciences, The Wenner-Gren Institute.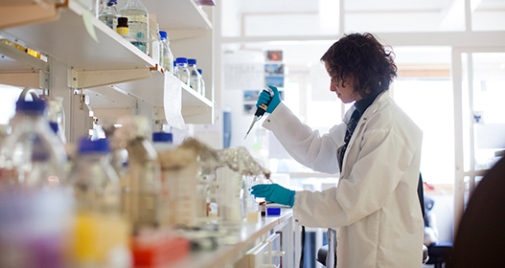 -By developing a broad-spectrum antiviral treatment, we are simultaneously building preparedness for future epidemics, when the next animal-human viral transmission occurs, says Anna-Lena Spetz.
Urgent need for knowledge
In January, the European Commission announced a total of EUR 10 million in research grants to meet the great need for covid-19 research on vaccine development, treatment and diagnostics. Due to the urgent need for new knowledge, an additional € 37.5 million was released and 17 projects with 136 research teams have now been selected.
Effective treatment
The Fight-nCoV project, which includes Stockholm University, will receive € 2.8 million, which will be used to develop a new type of antiviral treatment with effect against the new corona virus, but also against other viruses that attack the upper airways, such as the RS virus.
-Our solution with broad-spectrum antiviral treatment has the potential to be used against airway viruses where we currently lack effective treatment, says Anna-Lena Spetz.
European cooperation
With these funds, research teams in Germany, Denmark, France and Sweden will work together to test the effect of drug candidates on the new coronavirus SARS-CoV-2, which produces the disease covid-19, in test tubes and in animal models.
Collective research
Fight-nCoV, which is expected to last for two years, is based on several years of previous research. Key persons in collaboration are Anna-Lena Spetz (Stockholm University), Roger LeGrand, (CEA, France), Urban Höglund, (Adlego Biomedical, Sweden), Jan Münch (Ulm University, Germany), Alexander N. Zelikin (Aarhus University, Denmark) ), Thomas Schrader (University of Duisburg-Essen, Germany).