Researchers at UN Climate Change Conference: "Hope to reach decision makers"
Rapid emissions reductions could greatly reduce impact to the climate system, says Gustaf Hugelius, associate professor at the Department of Physical Geography. He is one of the university's researchers who participates in the UN Climate Change Conference COP25 in Madrid 2–13 December.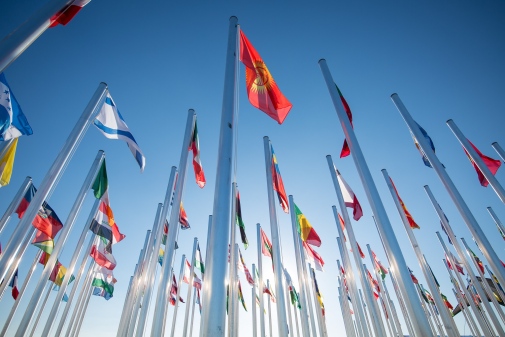 The UN Climate Change Conference is an annual event where the various parties to the UN Climate Convention of 1994 gather to discuss and negotiate climate change and greenhouse gas emissions. The focus of the Madrid meeting, which is the 25th since 1994, is to discuss and decide on the follow-up to the Paris 2015 climate agreement.
Gustaf Hugelius does research on how climate change affects soils in northern ecosystems, such as permafrost and wetlands in the Arctic.
What will you do in Madrid?
"I represent Stockholm University's Bolin Center for Climate Research, which is part of and supports a pavilion that focuses on communicating science about the cryosphere, which means the frozen parts of the earth: permafrost, sea ice, glaciers and inland ice.
What is the purpose of such a pavilion?
"We have brought together experts in the various parts of the cryosphere to try to convey what positive effects rapid emission reductions would have. We will have open exhibitions on the various subjects and different theme days with presentations that summarize the research situation and present new findings. Apart from helping with the entire organization, I am responsible for a theme day on permafrost on Thursday, December 5th.
What do you hope the university's participation can lead to?
"I hope we can reach decision makers and provide basic knowledge as well as the very latest research on how climate change affects some of the world's most sensitive systems, such as permafrost, sea ice, glaciers and ice sheets.
Attend the climate meeting in Madrid – from Stockholm
To enable the public in Stockholm to take part in climate discussions during the Madrid Conference, the Nordic Council of Ministers, the Nordic Council and the Global Challenge (Global Utmaning) are organizing a parallel conference in Norrsken House at Birger Jarlsgatan 57 C in Stockholm: Nordic Climate Action Weeks. From here, visitors will be able to follow debates in Madrid via video link, and take part in climate debates at Norrsken House.
Read more about Nordic Climate Action Weeks: https://www.norden.org/en/information/nordiska-klimatatgarder-i-stockholm-madrid-och-online