Clas Hättestrand new Pro Vice-Chancellor
Stockholm University's current Pro Vice-Chancellor, Hans Adolfsson, will become Vice-Chancellor of Umeå University on 1 July, which means that Stockholm University will receive a new Pro Vice-Chancellor on 1 July.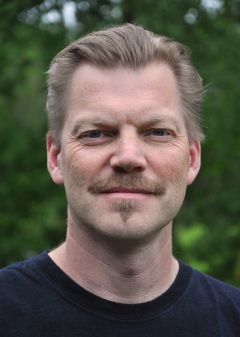 The new Pro Vice-Chancellor is Clas Hättestrand, professor of physical geography, who also holds several other positions within the Faculty of Science and centrally at the University, including chair of the Vice-Chancellor's committee for programme evaluation and quality assurance systems (REBUS). In 2014, Clas Hättestrand was named teacher of the year at the Faculty of Science.
He has previously been endorsed as Pro Vice-Chancellor by Stockholm University's consultative assembly and recommended by the University Board. The term as Pro Vice-Chancellor lasts until 30 June 2019.