Honorary Doctorates 2016
Stockholm University has chosen this year's honorary doctors, all of whom have contributed in distinctive ways to the University's activities in research and education. Prominent names include Mario Vargas Llosa, writer and recipient of the 2010 Nobel Prize in Literature. Ellen Hey, Dmitrij Dobrovoľskij, Marcia Landy, Samuel L. Odom, Phillip R. Shaver, Philip D. Jones and Xiaowei Zhuang are also new honorary doctors at Stockholm University.
Law
Ellen Hey, Professor of public international law at Erasmus School of Law, Rotterdam, is an internationally recognised researcher in international environmental law, the law of the sea and the institutional dimensions of international law. She has published widely, and she has been engaged in the work of several international organisations on related matters. Ellen Hey has collaborated in projects with Stockholm Environmental Law and Policy Centre. She represents Stockholm University in the Elizabeth Haub Prize Jury, and is a member of the scientific council Stockholm Centre for International Law and Justice.
Humanities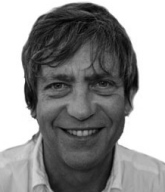 Dmitrij Dobrovoľskij is Professor at the Russian Academy of Sciences, Russian Language Institute in Moscow. He is an internationally recognized scholar in Slavic and Germanic philology and general linguistics. His research has had a significant impact on the study of lexical semantics, lexicography and phraseology. Dmitrij Dobrovoľskij has worked for many years with scholars at Stockholm University, which has generated several joint publications and international projects. Since 2016 he has been an affiliate professor on the Faculty of Humanities and an honorary professor at Sorbonne.
Marcia Landy is Distinguished Professor Emerita of English and Film Studies with Secondary Appointment in French and Italian at the University of Pittsburgh, Pennsylvania, USA. Professor Landy has been connected to Cinema Studies and Fashion Studies at Stockholm University for many years, where she has taught courses on undergraduate, graduate and postgraduate levels. Her many publications include British Genres: British Cinema and Society, 1930-1960; Cinematic Uses of the Past; Italian Film; Stars: The Film Reader and Cinema and Counter-History.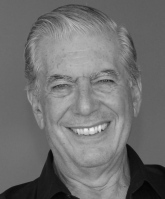 Mario Vargas Llosa is the author of over 20 novels and has been translated to more than 40 languages. Recipient of the Nobel Prize in Literature in 2010, he is an active political commentator and social critic. He was born in Peru and published his debut novel The Time of the Hero in 1962. He received his doctorate from the Universidad Complutense in Madrid in 1971. Vargas Llosa embodies the outlook of the Department of Romance Languages and Classics that literature, language and culture are key to the better understanding of contemporary civilization in its socio-historical and cultural context.
Social Science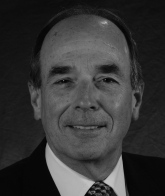 Samuel L. Odom is Professor of Special Education at the School of Education at the University of North Carolina at Chapel Hill and Director of the Frank Porter Graham Child Development Institute. Odom is a distinguished scholar with research on child development, early interventions, research methods, and evidence- based practices and innovations. Odom has been recognized with awards for his extraordinary efforts and accomplishments on behalf of children's development and well-being. Odom is linked to several research projects at the Department of Special Education at Stockholm University.
Phillip R. Shaver is Professor at UC Davis, US, and world-leading researcher in social and personality psychology. His attachment- theoretical studies of how adults relate to close interpersonal relationships have had a ground-breaking influence on psychologists' understanding of love and attachment processes. His research has generated more than 400 scientific publications and numerous scientific awards. Prof. Shaver's contributions have also influenced both research and teaching at Stockholm University.
Natural Science
Philip D. Jones is a Professor and Research Director of the Climatic Research Unit (CRU) at the University of East Anglia in Norwich, UK. He is a world leading scientist on global climate change. He is principally known for his time series of global temperatures, which has been central in all reports by the Intergovernmental Panel on Climate Change (IPCC). Jones has collaborated with Stockholm University since the early 1990s and has been an external advisor to the Bolin Centre for Climate Research.
Xiaowei Zhuang, Professor at Harvard University, Cambridge, MA, USA, has developed the super-resolution technique STORM (stochastic optical reconstruction microscopy), which using laser spectroscopy enables the visualizing of single macromolecules in living cells. She elegantly bridges physics with biology and applies her nanoscopy methods to cellular research, including neurobiology and virology. Zhuang is a Howard Hughes Medical Institute Investigator and member of the National Academy of Sciences.
Conferment ceremony on 30 September 2016
The new honorary doctorates are conferred at the University's Installation and Conferment Ceremony on 30 September 2016. For questions about the ceremony, please contact Anne Heikkinen Sandberg, Master of Ceremonies, at the External Relations and Communications Office, Stockholm University, cell +46 (0)70-444 57 67, phone +46 (0)8 16 47 16, email doktorspromotion@su.se.
An honorary doctorate is an expression of the University's appreciation of outstanding contributions in one or more of the University's areas of academic activity. The awarded honorary doctor should be affiliated with Stockholm University or have contributed to the University's activities in some way.