Honorary Doctorates 2017
Stockholm University has chosen this year's honorary doctors, all of whom have contributed in distinctive ways to the University's activities in research and education. Prominent names include the Pulitzer-Prize winning journalist and author Susan Faludi and the football player Lilian Thuram. Ansgar Nünning, André Andersson, Dorothy Sue Cobble, Elena Aprile, Johan Kuylenstierna, Magdalena Titirici and Gerard van der Geer are also new honorary doctors at Stockholm University.
Humanities
Susan Faludi is a Pulitzer-Prize winning journalist and author working at Smith College and who studied at Harvard. Faludi's work concerns how social and political currents are articulated and shaped through gender and class relations in journalism as well as in popular culture. This makes her a prominent exponent of the critical media studies tradition characterizing research and education at Stockholm University's Department of Media Studies. Among Susan Faludi's bestselling books are Backlash: The Undeclared War Against American Women; Stiffed: The Betrayal of the American Man and The Terror Dream: Myth and Misogyny in an Insecure America.
Lilian Thuram was part of the French national football team that won the 1998 World Cup and European Championship 2000. He has played for big clubs like Parma, Juventus and FC Barcelona. Already as a footballer he got involved against racism and other forms of discrimination. When a heart defect stopped the football career he started the Lilian Thuram Foundation, "Education against Racism". Nowadays he travels around the world to stimulate debate and create dialogue about these issues and has on several occasions visited Sweden and Stockholm University. His motto is "One is not born a racist - you get it."
Ansgar Nünning is Professor of English and American Literature and Cultural Studies at Justus-Liebig-University and founding director of the "International Graduate Centre for the Study of Culture" (GCSC) and the European PhD Network "Literary and Cultural Studies". He is an internationally recognized narratologist and has published widely on literary studies and cultural theory. Since 2006, he has collaborated closely with scholars from Stockholm University, generating joint conferences and publications.
Laws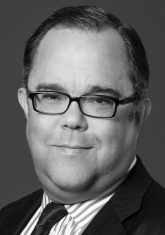 André Andersson is a lawyer at Mannheimer Swartling and a board member at the Stockholm Center for Commercial Law. He specialises in banking and finance law and works with problems concerning different types of financial transactions and also with the development of the Nordic debt capital market. Andersson has for many years contributed to the Faculty's development and work through the support of research and teaching.
Social Sciences
Dorothy Sue Cobble is Distinguished Professor of History and Labor Studies at Rutgers University, USA. In 2016 she was the Swedish Research Council's Kerstin Hesselgren Visiting Professor at Stockholm University. Her research is within the tradition of both the Social Sciences and the Humanities and concerns work, social movements and social policy in the USA and globally. She studies gender and inequality and her ability to research both history and present times makes her much appreciated.
Natural Science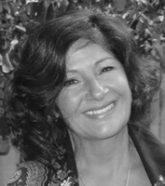 Elena Aprile is a leading international researcher in the border area between astrophysics and particle physics. Aprile, Professor at Columbia University, is one of the inventors and leaders of xenon-based detectors looking for the extremely rare particles that are believed to for the dark matter, deep in the ground under the Italian Gran Sasso massif. Elena Aprile is working closely in this area with the astroparticle physics group at Stockholm University.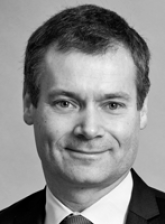 Johan Kuylenstierna is appointed for his successful work as an inspiring, engaging, straightforward and convincing expert and communicator bridging science and policy in issues related to global sustainable development. His specialization is in international water resources issues. He has held several positions in Sweden and within the UN system and he currently serves as the CEO of the Stockholm Environment Institute. His statements carry weight in the debate, both in Sweden and internationally, and he was ranked as Sweden's most powerful person related to environmental issues in 2014. SEI is one of the world's most influential think tanks in the environment arena.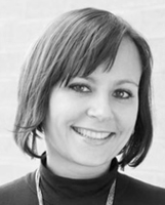 Magdalena Titirici, Professor from Queen Mary University of London in the UK is a world-leading scientist in the field of sustainable materials for renewable energy applications. She is very well known for her alternative method to produce advanced carbon nanomaterials using hydrothermal processes. In addition, her contributions to renewable and sustainable energy technologies, in particular to electrocatalysis have also shown great prospects. She has co-authored 130+ papers and is highly cited.
Gerard van der Geer is a professor in Mathematics at the University of Amsterdam. He has had a long career as internationally renowned algebraic geometer and has given substantial contributions to the research on moduli of curves, of abelian varieties and of K3-surfaces, Hilbert modular surfaces, and curves over finite fields. He had one of the leading roles in making Compositio Mathematica into one of mathematics most distinguished journals, and he made sure that its editing was removed from commercial publishers so that all of its profit could be returned to the mathematical community.
Conferment ceremony on 29 September 2017
The new honorary doctorates are conferred at the University's Installation and Conferment Ceremony on 29 September 2017. For questions about the ceremony, please contact Anne Heikkinen Sandberg, Master of Ceremonies, at the External Relations and Communications Office, Stockholm University, cell +46 (0)70-444 57 67, phone +46 (0)8 16 47 16, email doktorspromotion@su.se.
An honorary doctorate is an expression of the University's appreciation of outstanding contributions in one or more of the University's areas of academic activity. The awarded honorary doctor should be affiliated with Stockholm University or have contributed to the University's activities in some way.