Honorary Doctorates 2018
Stockholm University has chosen this year's honorary doctors, all of whom have contributed in distinctive ways to the University's activities in research and education. The new honorary doctors are Nora Berend, Stina Ekblad, Ilga Zagorska, Lena ten Hoopen, Susan Sandall, Rita Colwell, Roland Beckmann, Sergio Albeverio and Ulrike Lohmann.
Humanities
Nora Berend is Reader in European History at the University of Cambridge, and Fellow of St Catharine's College. She is best known for her work on medieval religious minorities, and on processes of Christianization. She explained the complex position of religious minorities in society in her prize-winning At the Gate of Christendom: Jews, Muslims and 'pagans' in medieval Hungary (c.1000 – c. 1300) (2001). As a visiting professor at Stockholm University she has fostered collaborative research on medieval Scandinavia and stronger ties for medievalist graduate students and scholars between Stockholm and Cambridge.
The actress Stina Ekblad, since 1987 active at The Royal Dramatic Theatre, has throughout her artistic career systematically explored linguistic expression in a unique way, both in classical drama and in multi-facetted and complex contemporary texts. Stina Ekblad's strong interest and great competence in lyrical expression has also resulted in extensive efforts to illustrate and disseminate poetry. During the years 2002–2006, Stina Ekblad held a chair in text interpretation and linguistic expression at Stockholm University College of Acting. She has made important contributions to Stockholm University, especially to the Department of Culture and Aesthetics.
Ilga Zagorska is a Latvian Stone Age archaeologist and senior researcher at the University of Latvia in Riga. Already during the Cold War, she pioneered participation in international conferences and publications. She conducted archaeological excavations of the Zvejnieki complex in 1964–1971 and 2005–2009 – one of the most important Mesolithic sites in Northern Europe. Thanks to her extensive network, her profound knowledge and her relentless enthusiasm, she has had a vast impact on archaeology in the East Baltic countries.
Law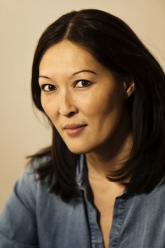 Lena ten Hoopen is a writer and a journalist. Her book Spår was nominated for the August Prize 2013. Her book Världens lyckligaste folk was nominated for the August Prize in 2009 and won the Guldspaden award for investigative journalism as well as the Swedish Publicists' Association's award. Through her extensive and award-winning production of books, articles and television productions, Lena ten Hoopen has played a central role in the Swedish public debate. She has highlighted the importance of protecting fundamental human rights such as freedom of expression and protection from torture. Her knowledge of and approach to law is invaluable to lawyers as well as to the general public.
Social sciences
Susan Sandall is Professor of Special Education at University of Washington Seattle and has developed effective special educational adaptations in inclusive settings. She has been awarded for her achievements in special education for young children, early interventions for children with disabilities and special educational needs, professional development, and evidence-based practices. Susan Sandall's models are beneficial for children with disability, building on her deep knowledge on pedagogical situations and attunement to both children's needs and teachers' experiences. Her experiences of applied research and implementation enrich the Research School in Special Education hosted by Stockholm University.
Natural sciences
Sergio Albeverio, professor at Universität Bonn (Institute of Applied Mathematics and Hausdorff Center of Mathematics), is a Swiss mathematician and mathematical physicist known for his work in probability theory, analysis (including infinite dimensional, non-standard, and stochastic analysis) and mathematical physics. He is a recipient of Max Planck Award, professor per chiara fama (distinguished professor) (Rome and Trento), honorary doctor at the University of Oslo, author of more than 900 publications, supervisor for 80 PhD students and 30 Alexander von Humboldt fellows.
Roland Beckmann is Professor of Biochemistry at the Gene Center, Ludwig-Maximilians-Universität München. He is one of the world's leading researchers in the field of cryo-electron microscopy and is primarily known for his structural studies of active ribosomes and ribosome complexes. Roland Beckmann has made important contributions to the establishment of the National Cryo-electron Microscopy Facility, run by Stockholm University within the framework of SciLifeLab.
Rita Colwell, Professor at the University of Maryland and Johns Hopkins University, USA is a microbiologist whose research is focused on infectious diseases, water quality and human health. She is widely recognized for her seminal contributions to cholera research and control of its spread worldwide. Both member of the U.S. and Swedish Academies of Sciences, she collaborates with and has acted as scientific advisor for the 72-country strong MetaSUB consortium, with a major hub at Stockholm University, mapping the microbiome of the urban environment.
Ulrike Lohmann, Professor at ETH Zürich, Switzerland, is a world-leading atmospheric scientist specialized in cloud physics. She has done pioneering work on the effect of aerosol particles on clouds and climate, and is particularly well known for her groundbreaking work on ice nucleation. In her work, she uses a unique combination of numerical model simulations and measurements, both from the laboratory and the field. She has received several awards and co-authored more than 240 publications.
Conferment ceremony on 28 September 2018
The new honorary doctorates are conferred at the University's Installation and Conferment Ceremony on 28 September 2018. For questions about the ceremony, please contact Anne Heikkinen Sandberg, Master of Ceremonies, at the External Relations and Communications Office, Stockholm University, cell +46 (0)70-444 57 67, phone +46 (0)8 16 47 16, email doktorspromotion@su.se.
An honorary doctorate is an expression of the University's appreciation of outstanding contributions in one or more of the University's areas of academic activity. The awarded honorary doctor should be affiliated with Stockholm University or have contributed to the University's activities in some way.