International students visit Stockholm for Nobel Week
Last week 25 international students visited Stockholm University to follow the Nobel Week 2016 and to learn about studies and research in Stockholm.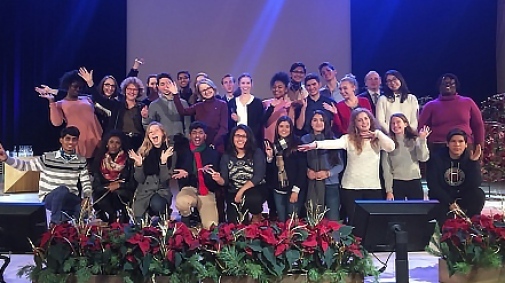 NSHSS students welcomed to Stockholm University
For the fourth year in a row, Stockholm University hosted a group of international high school and college students during the Nobel Week 2016, 7-10 December. The 25 students came from the United States, India, Bangladesh, and the UK, and traveled as members of the National Society of High School Scholars (NSHSS). The mission of NSHSS is to recognize academic excellence among high-achieving students from around the world. It was founded by Claes Nobel who is the grand-nephew of Alfred Nobel, which means that Stockholm is of special importance to his work. NSHSS gives members access to scholarships to support their studies.
The Nobel Lectures 2016
During the Nobel Week, the students listened to the Nobel Lectures at Aula Magna of Stockholm University, held by the Nobel Laureates in Physics, Chemistry and Economics. The University also organized lectures held in English by professors of Stockholm University and a member of the Swedish Academy.
Nobel Week Dialogue and meeting Nobel committee members
On 9 December, the students got the unique chance to attend the Nobel Week Dialogue, a cross-disciplinary event during which international researchers from various fields and former Nobel Laureates discussed the future of food and its influence on our health and our planet. As another special occasion of the programme, the students got to meet and mingle with professors of Stockholm University who are members of the Nobel Committees who elect the Prize Winners, as well as Dr. Stefan Buijsman, the youngest ever to finalize a doctor's degree in Sweden and two young PhD students.
Getting to know Stockholm
The NSHSS Nobel Week programme also included a tour of the Nobel Museum and the Stockholm City Hall for a visit of the venue where the Nobel Prize Award Ceremonies would take place two days later. On Saturday night, the students followed the live broadcast of the Nobel Prize Ceremony and the Banquet while they had their own Nobel Dinner.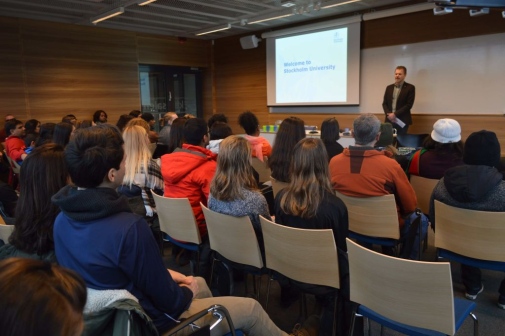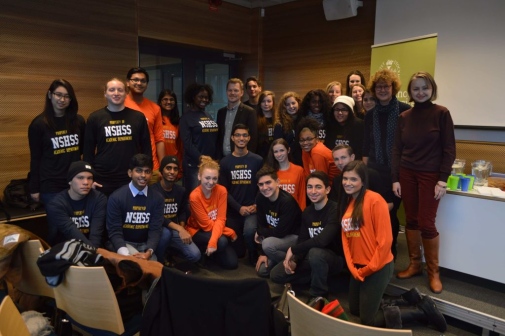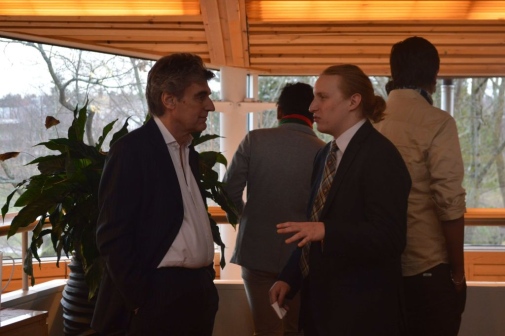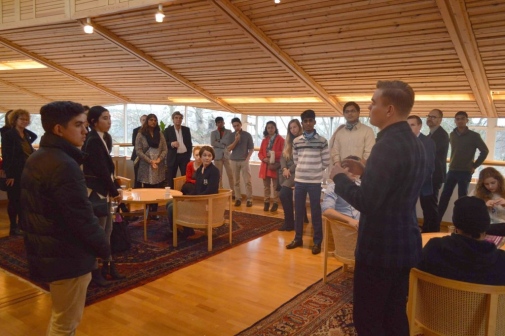 Text and photos: Franziska Frei
Last updated: December 16, 2016
Page editor: Helene Komlos Grill
Source: External Relations and Communications Office