Nobel week for international students
Stockholm University has again hosted a Nobel program for international students. The students came to Stockholm to listen to the open lectures in Aula Magna, take part in Nobel Week Dialogue and have a special dinner at the Faculty Club on Nobel Day.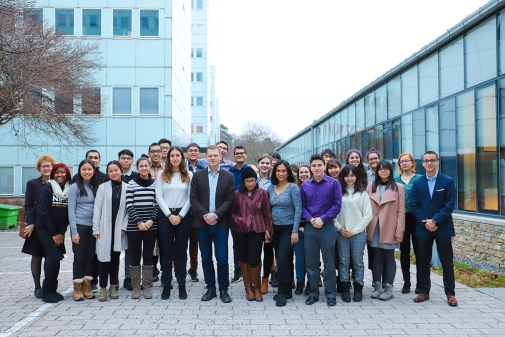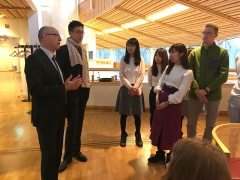 The 24 students came from USA, Japan, Greece, Malaysia, Hong Kong, Brazil and China. They were interested in learning about Alfred Nobel and the prizes, but also about research at Stockholm University. They met professors on the Nobel committees and listened to selected lectures. When visiting the Nobel Week Dialogue they took the opportunity to talk to former Nobel laureates, among them Beatrice Fihn, executive director of the International Campaign to Abolish Nuclear Weapons, awarded the Peace prize in 2017. Beatrice is an alumna from Stockholm University.