Seven Wallenberg Academy fellows to Stockholm University
This year, 24 outstanding researchers have been selected as Wallenberg Academy Fellows. Seven of them will be active at Stockholm University, which makes the university the most awarded this year.
The purpose of these investments is to boost Sweden as a research nation by retaining the greatest talents in the country and by recruiting young international researchers to Swedish universities. The seven researchers at Stockholm University are: Stefano Bonetti, Maria Hermanns, Claudia Mohr, Dan Petersen, Johanna Rickne, Rike Stelkens and Jiayin Yuan.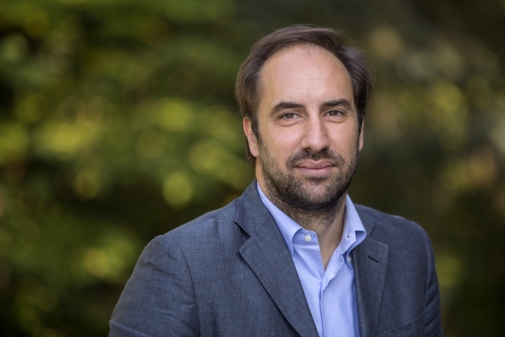 Stefano Bonetti: Exploring the terra incognita of the quantum world
Computers of the future will probably be based on quantum materials, exploiting the peculiar phenomena that take place only in the microscopic world ruled by the laws of quantum physics. Stefano Bonetti at the Department of Physics will investigate as-yet unexplored areas of the quantum world, with the aim of developing a deeper basic understanding of quantum materials.
"It is very fascinating that we now can, thanks to the enormous progress of experimental capabilities, directly look at the microscopic and ultrafast scales. The hope is that we will be able to understand even better these laws, and in turn how nature works", says Stefano Bonetti.
In his exploration of quantum matter's terra incognita, he is using novel types of electromagnetic radiation, terahertz and x-ray lasers that can control and look at the microscopic world at the ultrafast time scales. The project will increase the understanding of the quantum world and has the potential to lay down the building blocks for tomorrow's information and communication technology.
Maria Hermanns: The hunt for new and exotic materials
Theoretical discoveries of new and exotic matter opened an entirely new research field in condensed matter physics and resulted in the 2016 Nobel Prize. Maria Hermanns from University of Cologne will investigate which new theoretical states of matter are theoretically possible to realize, and what properties they are expected to have.
"Exotic materials have very unusual properties. For example, there may be quasi-particles in such materials that have only a fraction of an electron charge, even though we know that electrons cannot be broken down into smaller pieces," says Maria Hermanns.
The hope is that these new materials can be used in new generations of electronics and superconductors, and even in future quantum computers. As Wallenberg Academy Fellow, Maria Hermanns will work at the Department of Physics, Stockholm University.
Claudia Mohr: How do manmade emissions affect the clouds?
Emissions from vehicles, air travel and industry affect the formation of clouds in the atmosphere. Claudia Mohr from Karlsruhe Institute of Technology will conduct detailed studies of how water vapor condenses around aerosol particles or airborne particles, to better understand how human activity changes cloud formation and how this, in turn, may affect the climate.
"As an atmospheric scientist with a special interest in aerosol particles, clouds become somewhat naturally a topic: We know that aerosol particles influence the climate by changing cloud properties. These interactions of aerosol particles and clouds are one of the least understood processes in the climate system. I am therefore hoping that with new and advanced instrumentation I can contribute to increasing our understanding of how aerosol particles, especially from man-made sources, influence clouds, and thus the climate", says Claudia Mohr.
As Wallenberg Academy Fellow, Maria Hermanns will work at the Department of Environmental Science and Analytical Chemistry, Stockholm University.
Dan Petersen: The geometry of abstract space
Dan Petersen works in algebraic geometry, now an extensive field of research with many connections to other areas of mathematics and other sciences. Petersen's specialism, the theory of moduli space, has links to number theory and modern physics' string theory.
"Often in mathematical research, one is motivated by a vague feeling that seemingly completely different phenomena must be linked in some way, or because there must be a general and systematic explanation of something that can be observed in simple cases that manages to count out. This is also the case in my project: the goal is to discover new connections, mindset and principles that explain and systematise what today is just a hint of loose threads," says Dan Petersen, at the University of Copenhagen.
As a Wallenberg Academy Fellow, he will work at the Department of Mathematics, Stockholm University.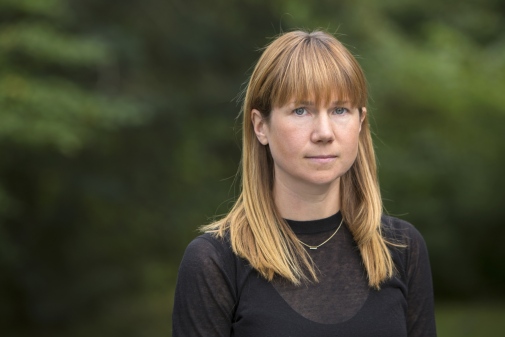 Johanna Rickne: Gender, careers, and democratic representation
Political reforms affect people differently, depending on their social status and their gender. Johanna Rickne at the Swedish Institute for Social Research will investigate the concrete effects that a number of societal changes have had on equality, both on the labor market and in the political system.
"Equality is not something that happens by itself, but something that requires concrete policy measures. Earlier reforms such as individual taxation, childcare extension and shared parental insurance have been central to the fact that equality has come so far in Sweden compared to other countries. However, we have a long way to go and it is important to understand how today's reforms affect society", says Johanna Rickne.
She will now continue to investigate effects of various political reforms and societal changes.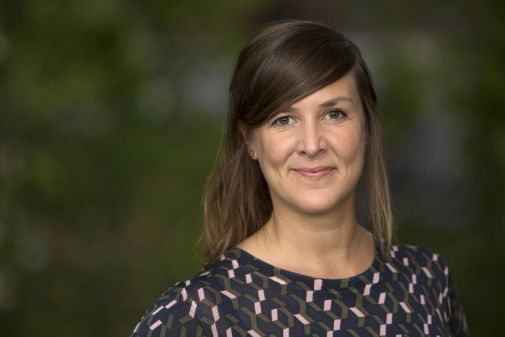 Rike Stelkens: Does evolution move faster thanks to hybrids?
We live in a world where the pace of environmental change poses a serious threats to biodiversity. To avoid extinction when environments deteriorate, species must evolve. Rike Stelkens at the Department of Zoology will investigate how hybridization – where different species or populations exchange genes – could help a species to develop new properties that allow it to survive in a new environment.
"Studying hybridization is to study the processes of merging and diverging of species or divergent populations. This can help us answer a question that already intrigued Darwin, which is still one of the most fundamental questions in evolutionary biology: How do new species evolve", says Rike Stelkens.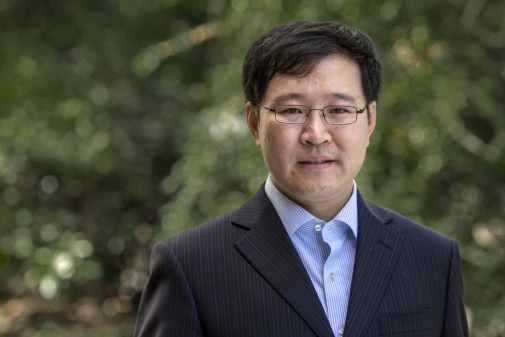 Jiayin Yuan: Tailor-made carbon membranes may boost energy production
Activated carbon has, since the Second World War, been used to clean air or water of unwanted substances in everything from gas masks to water filters. Jiayin Yuan from Clarkson University, New York, is developing methods to produce modern and functional porous carbon membranes with tailored designs for specific physical/chemical processes and power production.
"Porous carbons have been one of my recent research topics. The carbon membrane project is above all an interdisciplinary topic merging the current research wave of porous carbons with the modern membrane technology, a classic example combining fundamental science with advanced materials engineering", says Jiayin Yuan.
As a Wallenberg Academy Fellow, he will move his activities to the Department of Materials and Environmental Chemistry, Stockholm University.
Wallenberg Academy Fellows
The program, funded by the Knut and Alice Wallenberg Foundation, has been established in close cooperation with the Royal Swedish Academy of Sciences, the Royal Swedish Academy of Engineering Sciences, the Royal Swedish Academy of Agriculture and Forestry, the Royal Swedish Academy of Letters, History and Antiquities, the Swedish Academy and Swedish universities.
Funding is SEK 5 to 14 million per researcher over a five-year period, depending on the field. At the end of the first period, researchers will have the opportunity to apply for another five years of funding. Since 2012, the Knut and Alice Wallenberg Foundation has distributed a total of SEK 1.4 billion via the program and 174 young researchers have become Wallenberg Academy Fellows.
Knut and Alice Wallenberg Foundation
More information about the researchers will be published on the Stockholm University website within the next few weeks.
Previous Wallenberg Academy Fellows