Short term accommodation at Stockholm University Guesthouse
Stockholm University guesthouse is provided to incoming international guest researchers and PhD students. The guesthouse is located at the building Sfären Bergshamra, which is five minutes away from Campus Frescati.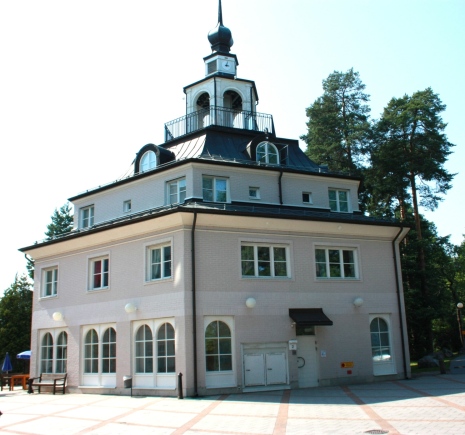 This short term guesthouse is meant as a convenient solution for the Departments at Stockholm University in order to find an accommodation to incoming guest researchers and PhD students. The accommodation can be booked from one day and forward depending on the length of the visit.
Only employees at Stockholm University can book the rooms at the guesthouse. Hence, the Departments will have to contact Housing Office in order to book a room for the arriving guest researchers. The cost for the guest house will be managed through "interndebitering" to respective Department.
For more information regarding the guesthouse and the surrounding area, please click here. Bookings are done in Serviceportalen.
Below you also have a brochure with further information and prizes.