President's Blog: Magna Charta Universitatum in Salamanca
The Magna Charta Universitatum is celebrating its 30th anniversary with a conference in Salamanca, where the university is celebrating its 800th anniversary with great pomp and circumstance, including an academic procession through the city in the presence of the Spanish royal couple.
The theme of the conference is academic core values, and the ten pilot universities from around the world, one of which is Stockholm University, have presented the results of their work in various workshops. No two pilot universities are alike, but we all agree that the work in the pilot has, in various ways, enriched our activities and our discussions within the universities – the latter of which is probably the most important. The Magna Charta is now launching Living Values on a large scale in order to stimulate the work on values.
It was only a few days before I travelled here that I was able to look at the extensive material resulting from all the discussions within the departments, the student union and the units within the central administration at Stockholm University. I am pleased with the great interest and involvement, and with the many insightful and challenging comments that we in the management team have received. It is obvious that the specific core values of Stockholm University need to be reviewed, but the widespread support for the Magna Charta's fundamental core values, especially autonomy and academic freedom, is just as clear. This support is important, which is particularly evident here in Salamanca, where I meet fellow university presidents from countries where these core values are currently being questioned and undermined in various ways. For them, the international academic community and the support they can receive there is of the utmost importance.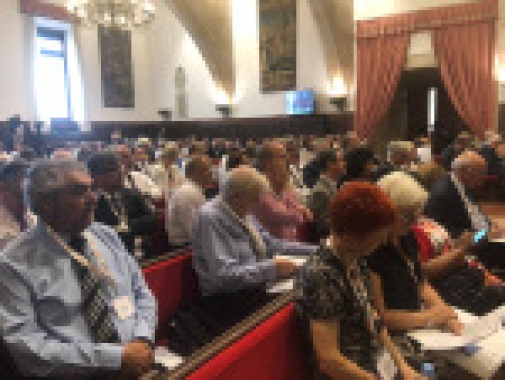 Today, about a hundred more universities from around the world will sign the Magna Charta declaration, which will then have more than 900 signatories. At Stockholm University, which signed the Magna Charta all the way back in 1988, the work continues. Our next step is to look at the proposal for revised central strategies that we are in the process of developing, in the light of the work on Living Values.