New Partnerships for Human and Planetary Health
Seminar
Date: Thursday 19 May 2022
Time: 13.00 – 15.00
Location: Online and in Auditorium Q1, KTH, Malvinas Väg 4
Many societal challenges, such as the climate issue, are so complex that they cannot be solved on their own. Partnership and cooperation are necessary to reach the global goals – and here the academy plays an important role. With a seminar in May Karolinska Institutet, KTH Royal Institute of Technology and Stockholm University will present how they mobilize to improve human and planetary health.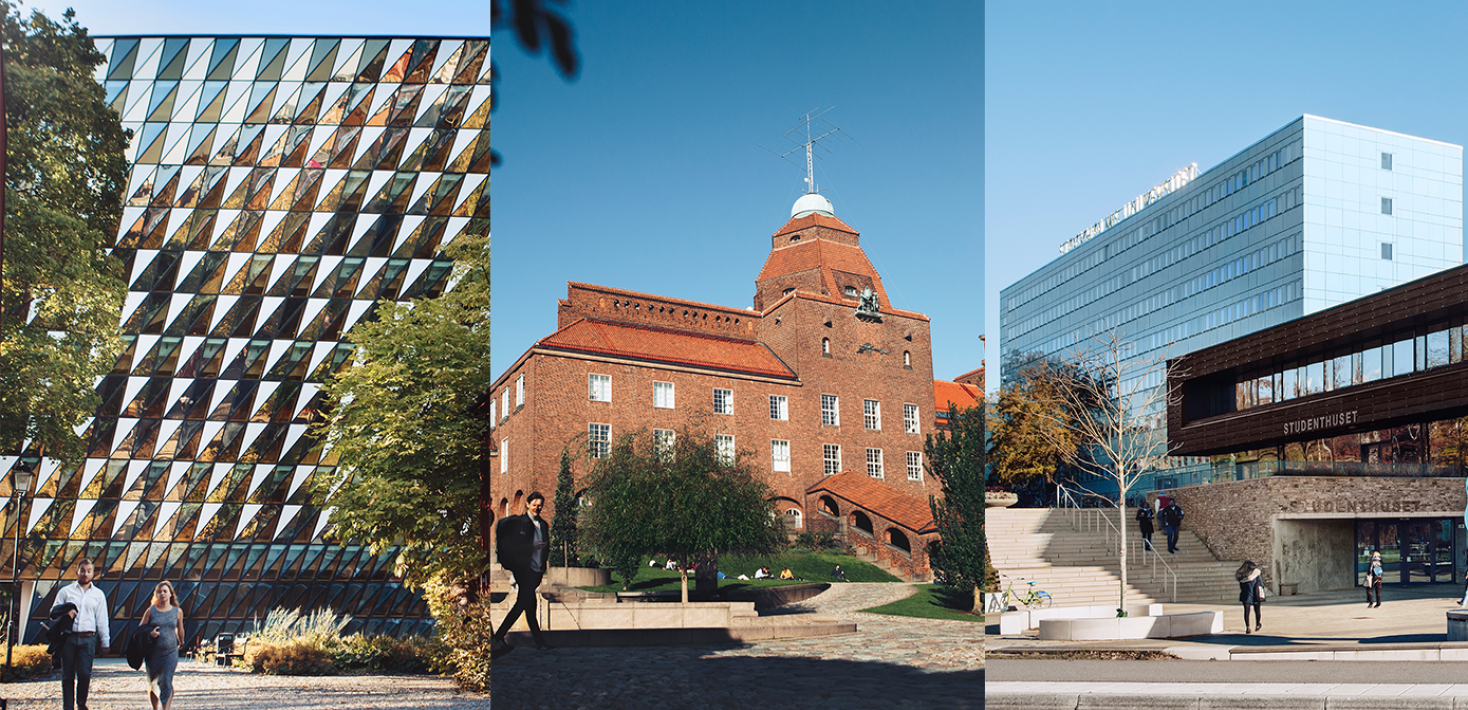 In a time of increasing and mutually reinforcing climate disruptions and socio-economic and environmental challenges, Academia is an important actor in global, national and local efforts towards reaching the Sustainable Development Goals.
Karolinska Institutet, KTH Royal Institute of Technology and Stockholm University have formed the University Alliance Stockholm Trio. The three universities are complementary and together constitute a leading academic environment in Europe. The presidents of the universities have decided that sustainability and the UN Sustainable Development Goals should be prioritized in all ongoing and new collaborations of the alliance.
In this seminar Stockholm Trio will present how the three universities join forces and together mobilize for human and planetary health. Three research centers are in focus: Karolinska Institutet Health Emergency and Pandemic Science Centre, KTH Climate Action Centre and The Bolin Centre for Climate Research at Stockholm University.
Participants in the seminar "New Partnerships for Human and Planetary Health":
Magnus Breitholtz, Professor of Ecotoxicology, Head of the Department of Environmental Science, Stockholm University, and Chair of the University's Environment Council.
Christian Danielsson, Head of the European Commission's Representation in Sweden.
Clara Hellner, Adjunct Professor in child and adolescent psychiatry at Karolinska Institutet and Director of Research & Innovation at Region Stockholm.
Per Lundqvist, Professor in Energy Technology and Vice President for Sustainability at KTH.
Francesco Fuso-Nerini, Associate Professor at the KTH division of Energy Systems, and Director of the KTH Climate Action Centre.
Anna-Karin Nyström, Head of Climate Objectives Unit at the Swedish Environmental Protection Agency.
Kristina von Oelreich, Sustainability Manager at KTH and Head of KTH Sustainability Office.
Ole Petter Ottersen, President of Karolinska Institutet.
Ilona Riipinen, Professor in Atmospheric Science and Director of the Bolin Centre for Climate Research, Stockholm University.
Johan von Schreeb, Professor in Global Disaster Medicine at the Department of Global Public Health at Karolinska Institutet. He leads the Centre for Research on Health Care in Disasters at Karolinska Institutet and is a co-founder of the Swedish section of Médecins Sans Frontières.
Karin Dahlman-Wright, Professor of Molecular Endocrinology and Vice-Chair of the Council for environment and sustainable development at Karolinska Institutet.
Students will lead interactive discussions with the participants at the seminar.
About World Academic Forum Stockholm Summit
Stockholm's united academia comes together for four days (17– 20 May) to manifest the importance of academia to society. A wide range of activities with an interdisciplinary focus will be presented in a joint program. Current research issues will be addressed in new and creative ways. Researchers and academics from around the globe are invited and offered the opportunity to discuss solutions for the global challenges of our time and future.
The World Academic Forum Stockholm Summit is founded and run by Stockholms Akademiska Forum – 18 universities and the City of Stockholm.
For program, registration and more information.
Press contact Stockholms Akademiska Forum:
Maria Fogelström Kylberg
073 461 25 31
maria.fogelstrom-kylberg@staforum.se

Last updated: May 10, 2022
Source: Communications Office