Pre-departure webinars for admitted students
Webinar
Date: Saturday 6 May 2023
Time: 08.00 – 18.00
Location: Online
On Saturday 6 May we will host pre-departure webinars for newly admitted students. Join us to learn more about what to do next and how to prepare for moving to Sweden.
Here are some of the topics that we will cover:
Practical pre-departure matters such as tuition fee payment, residence permit application & insurance for international students.
Newbies guide once in Sweden: how to get around, shop, pay, open a bank account, etc.
Student life in Stockholm, bests spots to study on campus, student health, services, and activities for students.
There will be two presentations with the exact same content so you can choose between attending the one at 9:00-9:30 am or the one at 15:00-15:30 pm. You can also have your questions answered through the chat at any time during the day.
When?
Saturday 6 May, 08:00 am – 18:00 pm CEST with presentations at:
09:00-09:30 am
15:00-15:30 pm
---
How to attend the webinar
The webinar will be held via Zoom. You can attend the webinar using your computer or a handheld device. A link to the meeting room and a webinar-specific meeting ID will be provided once you have registered.
Click here to find out the corresponding local time in your time zone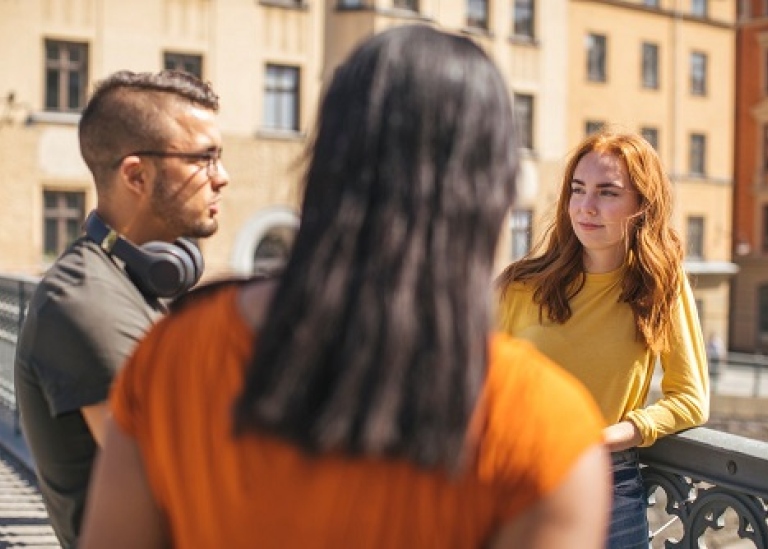 Last updated: February 17, 2023
Source: Student Services