Tour of Campus Frescati
Thursday 2 September 2021 12.00 – 17.00
Studenthuset, Campus Frescati
Newly arrived in Stockholm and still quite not finding your way on Campus? Join us for a 30 minutes tour to discover the main buildings and interesting facts about our main Campus, Frescati.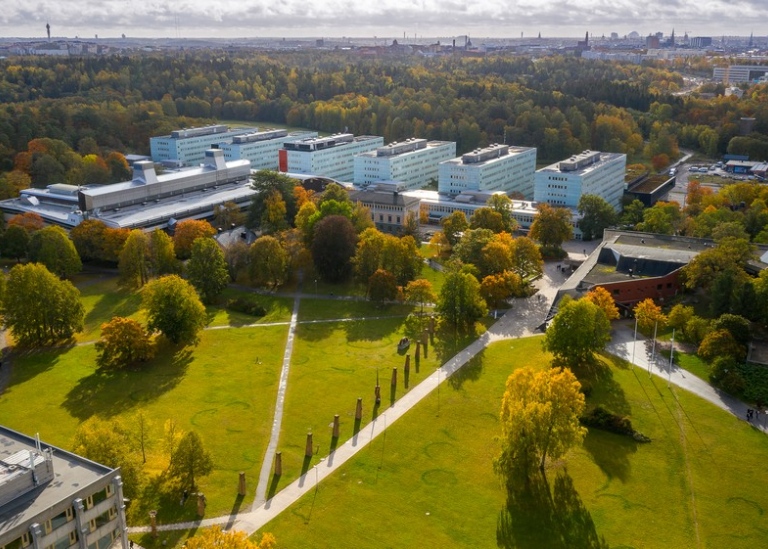 Join us for a 30 minutes' walk around campus. The tour takes place outdoors with short stops at:
• Studenthuset
• Södra huset
• The main Library
• Aula Magna
When
2 September 2021, we will have totally four tours, each lasting 30 minutes at:
• 12.00 - 12.30
• 12.30 - 13.00
• 16.00 – 16.30
• 16.30 – 17.00
The tours will also take place on 21 October and 19 November.
Meeting point
At the entrance of Studenthuset (Find Studenthuset on Google Maps)
Registration
The tour is open to everyone: current, new and prospective students are all welcome! A maximum of 50 people may attend to the event. First come first served.
Covid
Stockholm University continues to follow the Public Health Agency of Sweden's COVID-19 recommendations. These measures include staying at home if you have symptoms, keeping a distance and maintaining good hand hygiene. Read more: su.se/english/coronavirus

---
Welcome Activities
Find the whole programme for the Welcome Activities on our website:
Last updated: August 27, 2021
Source: Student Services