From voting to design to space - alumni events in Istanbul, Shanghai and Singapore
Over this past month, three events for international alumni have been organised in three cities: Istanbul, Shanghai and Singapore. The events have brought together Stockholm University alumni from Turkey, China and Singapore and given opportunities to catch up since the study period in Stockholm.
Stockholm University alumni are important ambassadors in their home countries, and we try to organise events to be able to meet up again in connection to international activities we participate at.
Election in Istanbul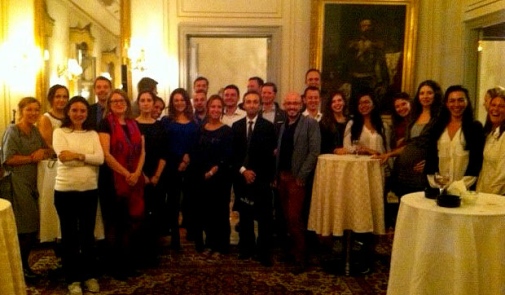 The alumni event in Istanbul was held at the Swedish Consulate on 15 October. More than 40 students from different Swedish universities attended the event which also offered a presentation by the founder of the association "Vote and Beyond" about the upcoming election in Turkey. It also gave an opportunity for alumni to mingle with other former students at the Swedish universities in the beautiful palace of the Swedish Consulate.
Design in Shanghai
The event in Shanghai for Chinese alumni was organised by the Swedish Institute and the Swedish Consulate and was held at Expo 800, a gallery at the centre of Shanghai. It was also the opening of the "Innovation and Design" exhibition curated by the consulates of the Nordic countries in Shanghai in order to attract interest for Nordic design and innovation projects. More than 100 people mingled around the designed furniture and architecture in the exhibition.
Space in Singapore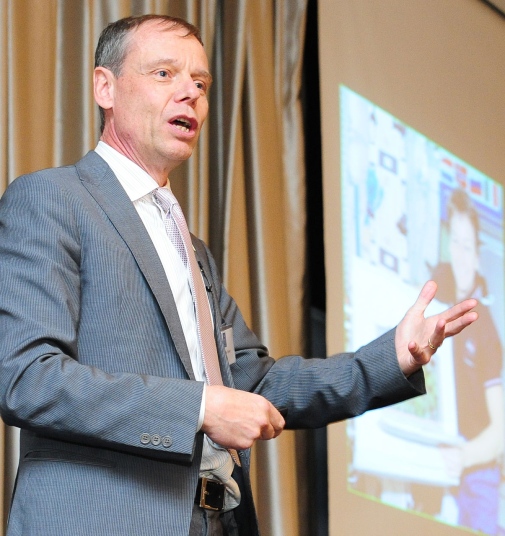 In conjunction with the Swedish Academic Collaboration Forum Singapore-Sweden Excellence Seminar in Singapore 2-5 November, an alumni event was organised which brought together one hundred of alumni from the SACF participating universities in Sweden. The event, which was a big success, had invited the Stockholm University alumnus Christer Fuglesang as a keynote speaker. Professor Fuglesang, Sweden's first and only astronaut and now working at the Aerospace Centre in Stockholm, held a mesmerising lecture about his two trips to the International Space Station (ISS) and the preparations ahead of the journey, and the research connected to it. The event also included a dinner and mingle for the attending alumni.
Create your own Alumni chapter
If you are interested in creating your own Stockholm University Alumni chapter or to follow our alumni activities, please sign up at www.su.se/alumni.