Virtual get-together and meeting for student mentees – Alumni Mentorship Programme
EVENT
Date:
08 April 2020, 1.00 PM
-
08 April 2020, 2.30 PM
Welcome to a virtual get-together for mentees particpating in the Alumni Mentorship Programme. We will connect on Zoom from 13:00-14:30 on April 8. Instructions on how to join have been sent to student participants.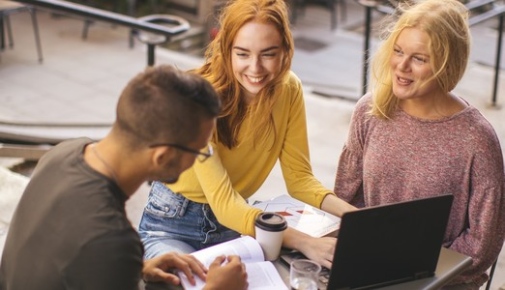 For the meeting we will be joined by Helena Ahlsten. Helena is the founder of Inspirita Coaching and has worked with mentorhsip programmes for 25 years. She is also a Stockholm University alumna and we are very happy to have her to speak with us for the remainder of the programmes events.

The purpose of this meeting is to hear more about the student mentees experiences and lessons learned from their participation in the programme. Student feedback is important and will help us improve and develop the programme for next year.

Programme:
13:00 - 13:10 Introductions
13:10 - 13:20 Mentimeter Ice Breaker
13:20 - 14:00 Exploration: Dialogue Ladder and Cross-Cultural Communication
14:00 - 14:20 Discussion
14:20 - 14:30 Conclusion
If you are a student mentee in the programme and have questions about this meeting or otherwise, please contact alumni@su.se.

Last updated: March 31, 2020
Page editor: Daniel Axelsson
Source: Samverkansavdelningen