October 9 2018: Six Swedish universities - One alumni reception in Tokyo
EVENT
Date:
09 October 2018, 5.30 PM
-
09 October 2018, 9.00 PM
Venue:
The Swedish Embassy in Tokyo
Stockholm University co-hosted an alumni reception in Tokyo on October 9 2018 together with five other Swedish Universities.
Celebrating diplomacy
Sweden and Japan celebrated 150 years of diplomatic relations this year. As part of the year-long celebration, a delegation from Stockholm University visited Tokyo in early October as part of the research collaboration MIRAI and to participate in the seminar 'Sustainable Social System and Technology for an Ageing Society'.
Six Universities - One alumni event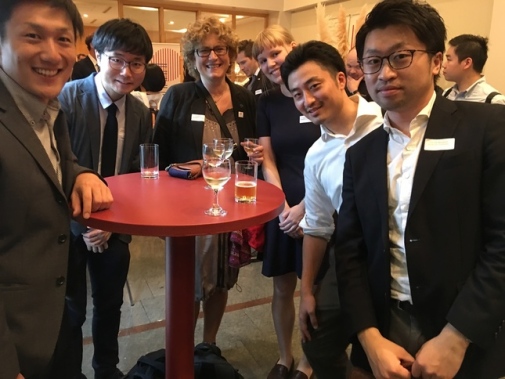 While in town, participating Swedish universities invited their alumni for a reception at the Embassy of Sweden in Tokyo where the alumni had the opportunity to meet university leadership, scientists, staff and more importantly...each other!
A Full House
Over 160 alumni registered to attend and the turn out was high, filling the Exhibition Hall at the Embassy of Sweden in Tokyo to the max.
Thank you all for joining us for this out first Tokyo event this October!