The role of higher education in a changing world – alumni as key players
In February a delegation from Stockholm University (SU) traveled to Washington D.C. to participate in a conference hosted by the Embassy of Sweden. While in D.C. they met SU alumni living in the American capital. The visit made the importance of universities creating community clear.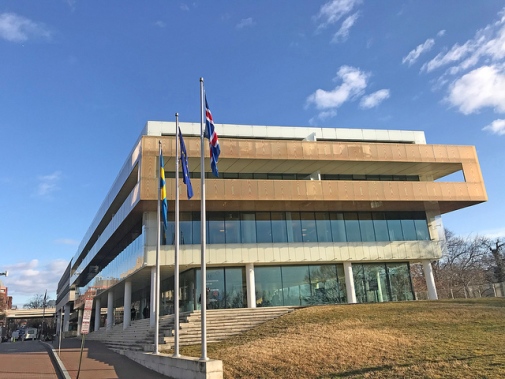 Attending the conference were leadership teams from both Swedish and American public universities, representatives from the major research financiers in both countries, as well as a number of councils and organizations working with issues related to higher education and community engagement.
Universities to lead the way
The keynote address was given by Marcia McNutt, President of the National Academy of Sciences. Ms McNutt called on universities to not only adapt to changing times but in fact to lead the way forward. She listed four main areas where she saw that universities needed to take a prominent position:
"Today, higher education must provide learning experiences for workers and citizens of any age and any profession; it also must include a central role in contributing to economic and cultural development, job creation, and social stability in local communities, across nations, and indeed across the globe."
"Basic and applied research that addresses our world's most pressing problems—income inequality, climate change, disease, sustainable resources, and the need for more abundant and efficient energy sources, to name a few—must be a high priority of universities and colleges."
"Both our national governments and our private industries need to see higher education as a valued asset that should be tapped for human talent development, for the discovery and application of new knowledge, and for the promotion of innovation in our various economic sectors."
"Higher education has a vital role to play in informing and guiding healthy and productive conversations that can help mitigate the many political and cultural divides that too often seem to be infecting our communities."
Where do alumni come in?
A university's alumni are by number their biggest stakeholder group. Stockholm University has an estimated 500,000 alumni alive today, all around the globe, participating in society and creating the world that we live in. Stockholm University has however lost contact with the vast majority of them. Which begs the question how a higher education institution can "…tie our education and research programmes to the needs of citizens and workers who struggle to navigate the complex path toward productive careers, engaged citizenship, and connectedness with fellow human beings…" if it doesn't have contact with those who should be within their reach?
Not only should a university's alumni be part of the institution's greater community, but alumni are in fact also a product of that institution. If the alumni are alive and well in the world, actively participating in and contributing to society, a university has every reason to want to stay in contact with them.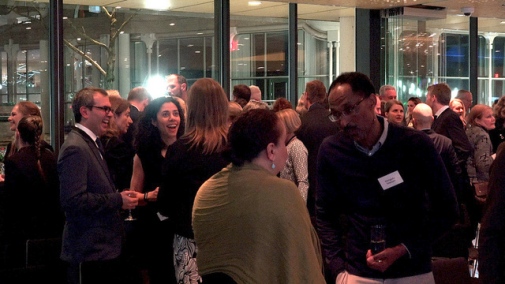 Meeting SU alumni in D.C.
During the trip to Washington, Stockholm University had the pleasure of inviting its D.C. alumni to a reception at the Embassy in collaboration with Göteborg, Umeå, Uppsala and Lund University. There were over 30 alumni registered for the event and almost everyone made it. Not bad for a rainy Tuesday evening in a busy capital city! Alumni from all walks of life, with different backgrounds, in all phases of life, some in the start of their career and others with their working years behind them. "The event was great; the speakers were brilliant and the organization was perfect. Please, make sure we keep having these events. Wonderful experience." - Alumni respondent to the event evaluation.
The program with the highest number of participants was the International Commercial Arbitration Law (ICAL) programme with 10 alumni in attendance. Professor Patricia Shaughnessy was dedicated to creating a student identity within her master's programme and there is evidence of this no matter where you are in the world. ICAL alumni are ready and willing to get engaged and are a true global community. "This was one of the best such events I have attended in the Washington, DC area. Everything was well organized and I felt very welcome. The event was informative, useful, and provided an opportunity to meet interesting people. A big Thank You for organizing such an event." - Alumni respondent to the event evaluation.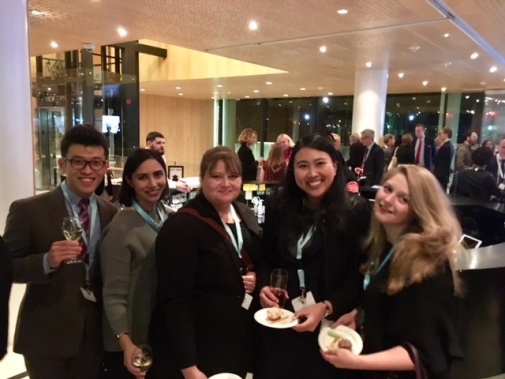 The path forward together with our alumni - a few words from the Alumni Relations team at Stockholm University
After such an inspiring meeting with our alumni in D.C., and with the words of Marcia McNutt leaving a deep impression, the way forward seems clear. At least in terms of what we want to create and why. How to get there is a little bit trickier. This is why we invite our alumni all around the world to join in the conversation with us. What can we do together to create a global community?
Our ambition with alumni relations at Stockholm University is to work with Marcia McNutt's vision in mind and to learn from the best practices of the ICAL programme. But the way forward must be defined with our alumni. So please get in touch with us and join the conversation!
Erica and Anna, Alumni Relations at Stockholm University: alumni@su.se