To understand different cultural norms
When Arvand Mirsafian was going on Minor Field Studies (MFS) in Ethiopia as part of his studies, he thought it would be a good idea to have an MFS Buddy, to get to know somebody who lives in the country and who knows what is like to live in Sweden.
Tirsit Genye studied the Master's programme in Economics at Stockholm University in 2009-2011. She decided to be part of the MFS Buddy Programme "to assist the student in making the new adventure fascinating and to understand different cultural norms", she says.
Arvand studies Global Political Economy at the Department of Economic History and International Relations, and wanted to do an MFS thinking it was an academic and professional opportunity, as well as a good personal experience. The theme of his fieldwork is "The effect of commercial investments in agriculture on development".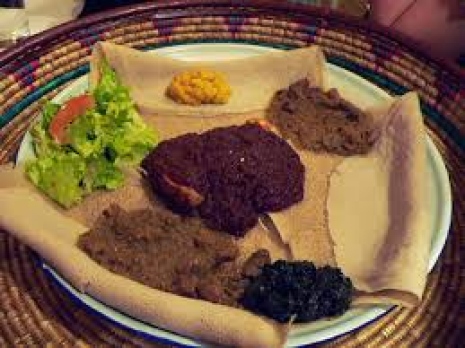 Easier to navigate in a new country
"I thought it was a good way to get to someone in a country that spoke a language that was foreign to me and where I was not sure how to navigate", says Arvand. With Tirsit's help, it was easier to adapt to his new environment, and Arvand thinks that his stay in Ethiopia would not have been as smooth without his MFS Buddy Tirsit.
Tirsit knows what it is like to be new in a country different from your own in many ways, even though she was lucky to have an Ethiopian MSc. student meeting her at the gate of Stockholm University. During her time in Sweden, she learned that getting to know a local could make one feel more connected to the society one is living in, since the locals know more and can help one navigate the environment.
Remembering Stockholm and a taste of Ethiopia
The first meeting was a walk down the memory lane for Tirsit, when they talked about her time as a master's student at Stockholm University. She remembers her time as one of the best in her life, especially when she started connecting with the other students in spite of their differences. They also went to traditional places in Addis Ababa, where Arvand had a chance to see different traditional dances, taste the food and local drinks of Ethiopia.