Inauguration of Accelerator – where art, science and social issues meet
EVENT
Date:
06 September 2019, 12.00 PM
-
06 September 2019, 6.00 PM
Venue:
Accelerator, Frescativägen 24 B
On Friday, September 6, Accelerator, Stockholm University's exhibition space, will be inaugurated by President Astrid Söderbergh Widding. Artist Tino Sehgal's work "This progress" will be on view between 12 noon and 6 p.m. The President's opening speech will take place at 1 p.m. Free entrance, open to all.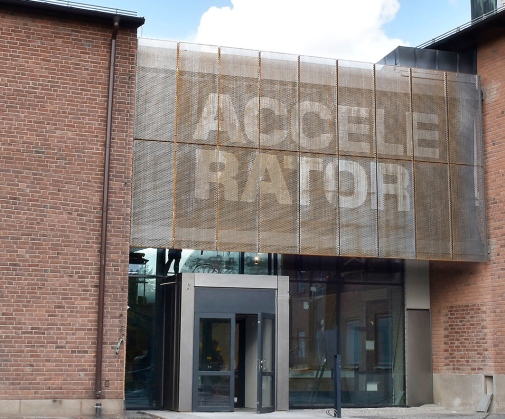 Tino Sehgal's "This progress"
When the doors to the Accelerator exhibition space are opened for the first time, the public will encounter a venue that is completely empty of objects – but filled with art. The artist Tino Sehgal's work "This progress" is generated in the encounter between the visitors and the participants who are present in the exhibition spaces. The exhibition "This progress" runs between September 6 and October 20, 2019.

More information about the exhibition and Tino Sehgal
Please note that it may be necessary to queue at the opening event due to limited capacity. We recommend therefore that those wishing to experience the work on the day of opening to arrive in good time.
About Accelerator
Accelerator is an exhibition space where art, science and social issues meet, and a part of Stockholm University. The mission of Accelerator is to engage actively with society, producing exhibitions presenting international and Swedish contemporary art. Accelerator organises a public programme of presentations and talks with artists, researchers, students and the general public. Accelerator's programme is driven by an ambition to contribute towards a transparent and empathetic society by opening up opportunities for art to spark discussion and interdisciplinary dialogue.
Accelerator is financially supported by Magasin III – Museum & Foundation for Contemporary Art and the Robert Weil Family Foundation.