Visit by Iranian delegation
A delegation led by Dr Zahedi, Chair of the Iranian Parliamentary Committee of Education, Former Minister of High Education, visited Stockholm University on 26 April in order to exchange experiences and get more acquainted with the Swedish higher education system.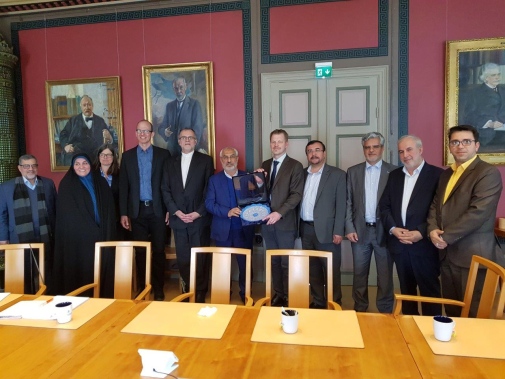 The Iranian delegation met with Stockholm University Vice-President Clas Hättestrand and included also H.E. Ambassador, Rasoul Mohajer, and Dr. Ghorbani Asl, Head of the Iranian Scientific and High Education Representative Office in Schengan Area, based in Paris, France.