Visit from Gambia for conversations on education and research
Stockholm University President Astrid Söderbergh Widding, has received a delegation from Gambia under the leadership of Minister of Education, Badara A. Joof.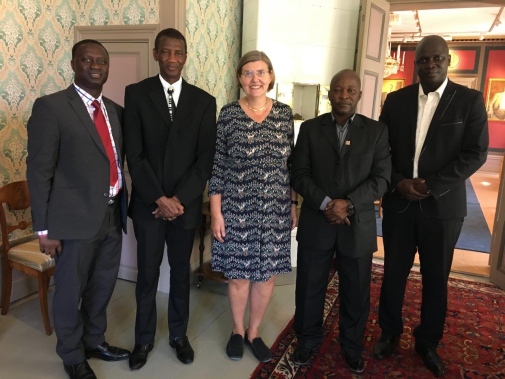 Minister Joof took office in February and chose Sweden as his first international visit to develop contacts in higher education. The areas he wishes to work in particular with are gender equality, climate issues, welfare and democracy as well as vocational training.
Last updated: June 28, 2018
Page editor: Helene Komlos Grill
Source: Externall relations and Communications Office