Academic collaboration between Chile and Sweden (ACCESS)
Stockholm University collaborate with several universities in Chile through the platform ACCESS.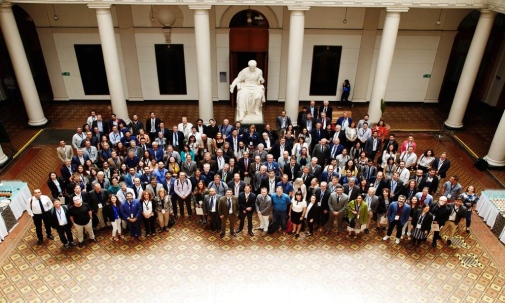 ACCESS aims to facilitate and deepen academic relations between Chile and Sweden in order to contribute to research excellence. Several other Swedish universities are involved, among them Lund University and Uppsala University.
A research symposium was held in Chile in November 2018 where representatives from Stockholm University attended, among others. Before the symposium, ten research areas were identified as common challenges for both countries. Among them were: cancer, antibiotic resistance, migration, green economy, disaster management and global challenges of democracy.
Stockholm University has launched a Latin America forum, SULAF, which is open to all employees. The forum will meet twice a year.
Employees can sign up to SU's Latin America Forum to receive more information about the University's contacts with the region.
Next meeting will be hold at SU and Uppsala university, in December 2019.